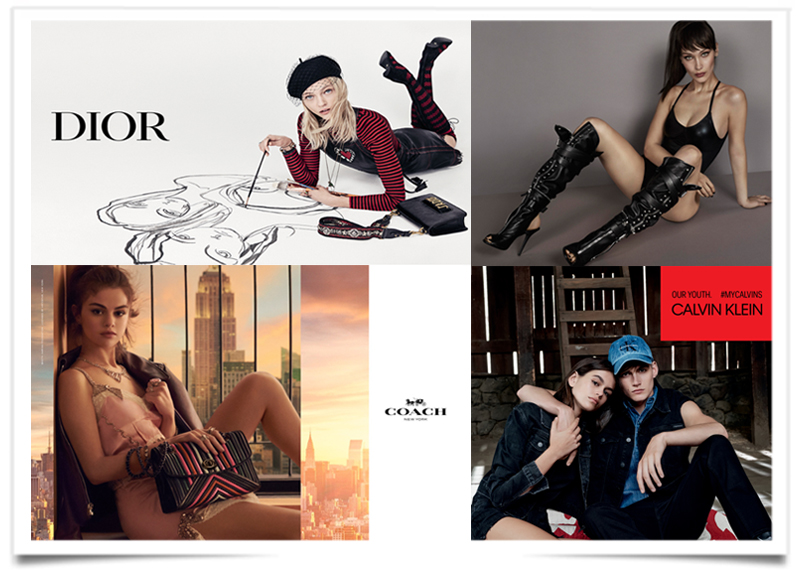 Spring 2018 Ad Campaigns: Calvin Klein Jeans, Kaia Gerber, 16 and Presley Gerber, 18, children of Cindy Crawford and Rande Gerber.
Spring 2018 Ad Campaigns: Dior, Dior's spring campaign features Sasha Pivovarova, the model and artist who opened Maria Grazia Chiuri's Spring runway show wearing a T-shirt printed with the title of Linda Nochlin's essay, "Why Have There Been No Great Women Artists?"
Spring 2018 Ad Campaigns: Coach, Selena Gomez rests on a window ledge in a loft with a quintessential prewar fire escape and the iconic Empire State Building in the background. It's magic hour and the images capture the endless possibility of the night ahead in the city that never sleeps. "Creative Director Stuart Vevers makes New York feel like a town, a real community," says Gomez. "It just feels like this is where the brand really lives."
Nothing really exciting except if we consider that it is campaigns for renowed brand names, What else!