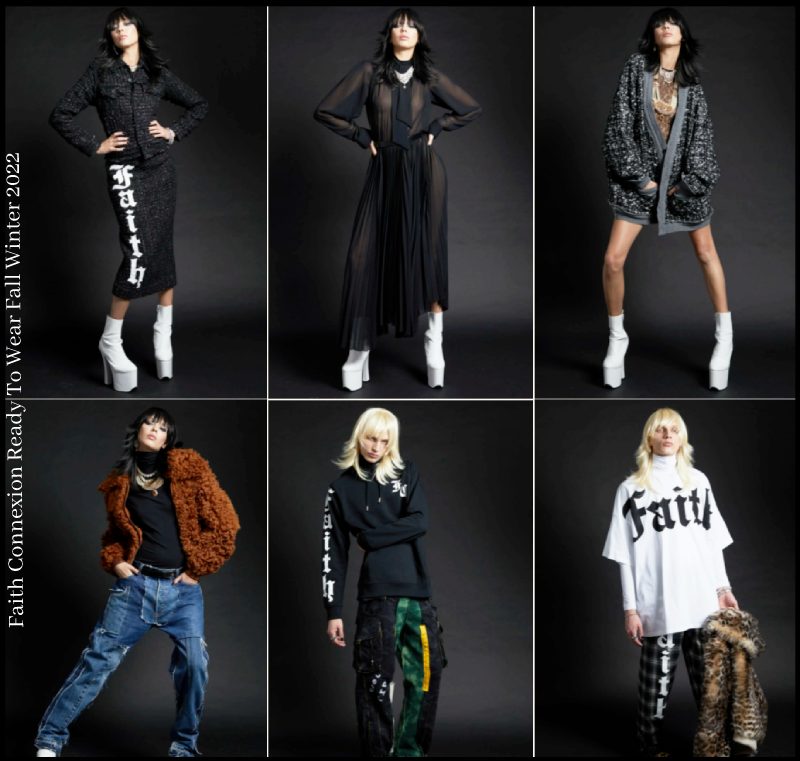 Founded in Paris in 2000, purchased by new owners in 2014, and reacquired in 2020; Faith Connexion is a global fashion brand with French flair: a collective of designers and artists focused on a new translation of fashion for affluent millennials, offering a 360° closet that embodies chic rock, edgy glamour and street couture in a modern mix & match mentality
Launched to critical acclaim and gained prominence under the artistic direction of Faith Tribe in 2015, and quickly became one of the leading & trendiest luxury street-wear brands. It has been regularly worn by influential celebrities like Kanye West, Beyoncé, Rihanna.
Today, Faith Connexion stands out from the mainstream and represents an eclectic yet stable wardrobe for people with a desire to showcase their individuality. Faith Connexion has global recognition and has been worn by some of the world's most influential fashion leaders.