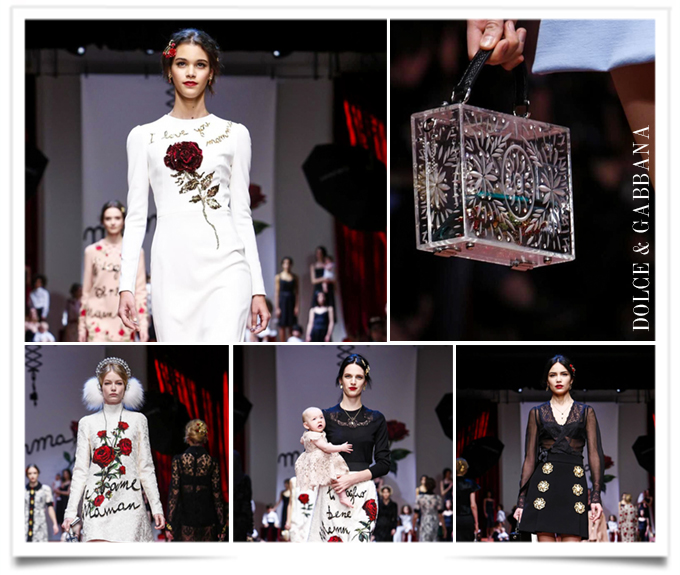 Once upon a time, there was a flower called, the Rose and a child named Dolce & Gabbana. One day whereas he was walking in his garden dotted with thousands of flowers of all colors, with a thousand sweet perfumes, he was attracted by one of them, a very pretty pink Rose. A Rose… a child… freshness, escape and dreams. What pleasantly distract us from a prosaic daily, whose gravity affects us always more.
A Rose of March, to keep it alife as long as possible, I put it in water and I hide it in the bottom of my desk. Every moment I contemplated … He escaped from this senacle a fragrance that was floating in my house a surprising burst of dream and desire.
The dreamy soul, I snuggled up next to my birth, the heart of the most secretive of it. A magical show full transparency and penetrating freshness and light. It was yesterday in Milan at Dolce & Gabbana show whose theme was Mother. It was yesterday that I was reviewing my childhood. Yesterday was the name of the Dolce & Gabbana Rose: Mom.