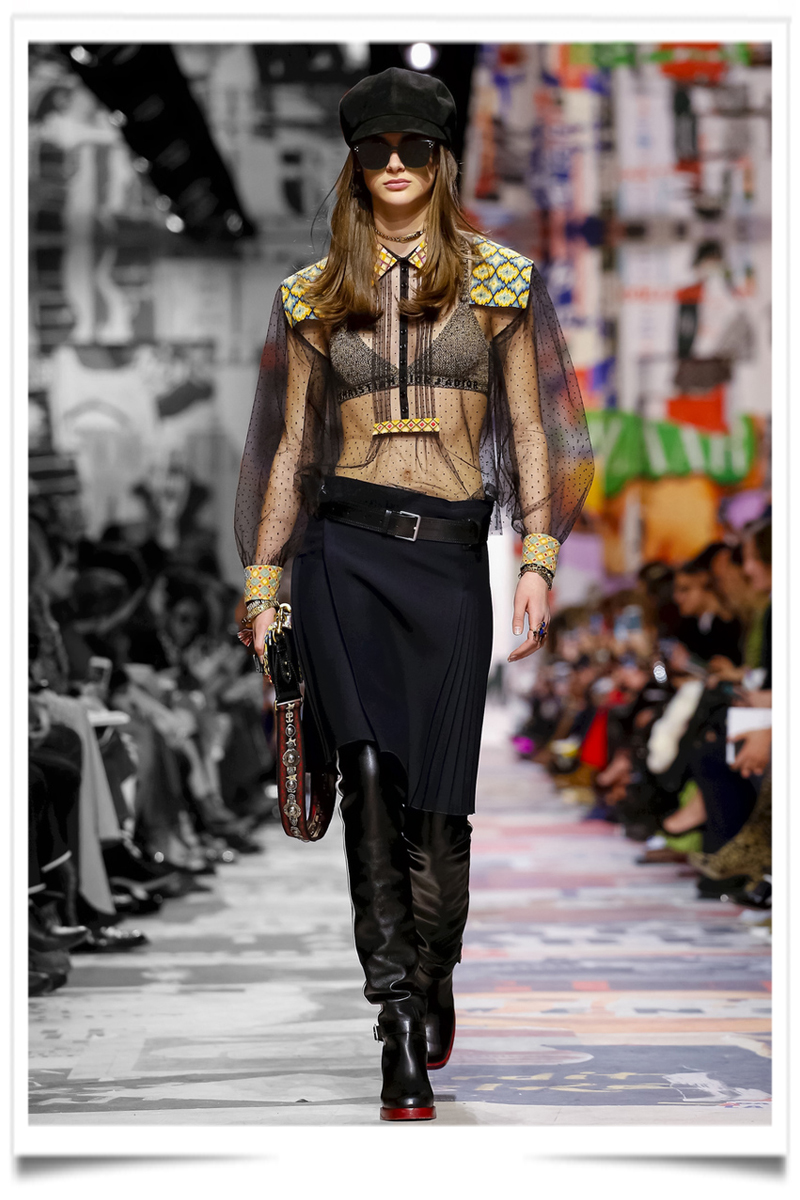 It could seem that one of the key achievement of Dior's revolution would be a more unified brand with men's and women's, Christian Dior Couture and Perfume could be fully integrated under the creative director, Maria Chiuri or others.
Although Maria Grazia Chiuri has been going through criticism, sales ar growing since she joined in 2016. She has brought an activism-tinged, millennial-friendly approach to Dior. Top-selling products are the classic Lady Dior bag, but also new cult accessories designed by Chiuri, including her logo-ribboned slingback heels and metal logo bags.
However, Maria Chiuri remains in a string of name that have taken over since the abrupt departure of John Galliano, who first made Dior a mega-brand during his time as artistic director from 1996 to 2011. And Dior has not recovered its DNA
After his exit, the brand was led by Galliano's former right-hand Bill Gaytten before Raf Simons took over in April 2012, bringing a modern border to Dior's historical house codes. After Raf Simon's departure in 2015, Dior studio heads Lucie Meier and Serge Ruffieux took the reins. Now, Dior is under the creative direction of Chiuri, who has taken the brand in yet another direction. The good question is to compare the rate of creative change at Dior over the last seven years to its arch-rival Chanel, which has been under the sole direction of Karl Lagerfeld since 1982.
Dior is looking for a new venture to grow and at the end to be the firm who will take over vuitton group.