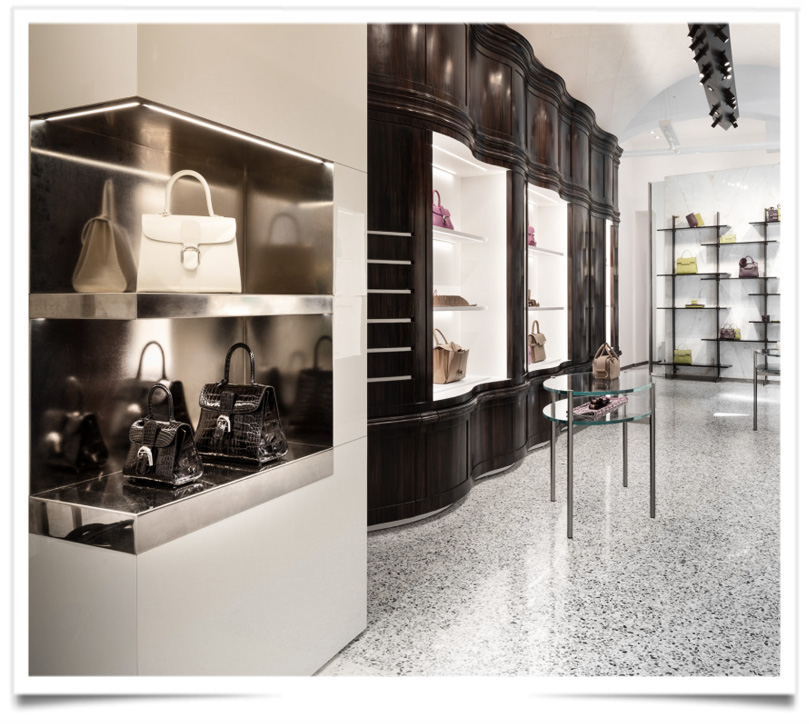 Following the opening of a store on London's Sloane Street last May, Belgian accessories label Delvaux, which was founded in Brussels in 1829, inaugurated on Tuesday its first boutique in Milan.
The flagship, which carries the house's collection of luxury bags, is located on Via Bagutta, inside the historic Palazzo Reina, a recently restored palazzo in the heart of Milan's Golden Triangle luxury shopping district.
Combing Belgian interior design with Italian decorative elements, the store welcomes visitors with a curved hallway conceived by Saint-Gilles' fine arts academy Van Der Kelen, which leads to a space featuring an impressive bookcase by 20th-century Italian designer Ignazio Gardella.