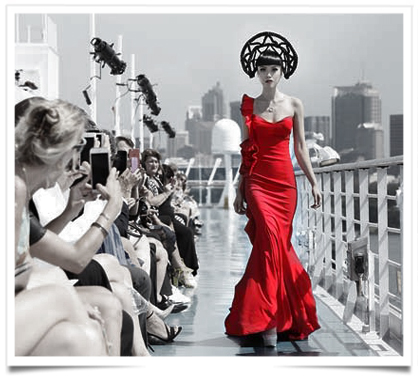 In recent years, the cruise season has been a springboard for European luxury houses to fan out to increasingly exotic locales, from Rio de Janeiro to Havana, Palm Springs, Dubai and Seoul. In 2018, the pendulum is swinging back closer to home, with four major brands all opting to stage their shows in France.
As Chanel prepares to unveil its cruise collection in Paris on Thursday, to be followed later this month by Christian Dior in Chantilly, Louis Vuitton in Saint-Paul-de-Vence and Gucci in Arles, the fashion flock is gearing up for an extended stay in the home of Champagne, macarons and train strikes.
Alessandro Michele, Gucci's creative director, has a nose for culturally significant locations, having staged his previous cruise presentations in locations including the Dia Art Foundation in New York City, the Cloisters at Westminster Abbey in London and the Palatina Gallery in Florence's Palazzo Pitti.
"After cruising New York, London and Florence, France was the most natural and organic landing place for Gucci. I wanted to pay my homage to this incredibly important and fundamental country for our culture and history,"
"Among the many beautiful places in France, I chose Arles. I have always been a great admirer and a curious and avid traveler of that part of the south of France, which I visit at least once every year. I actually decided to have this year's cruise show there last year, when I was in Arles for a long weekend in July," he explained.
"All the places I travel to for cruise also belong to my personal story. They are heartfelt places, which have a lot of meaning to me. Nothing is accidental," Michele added.