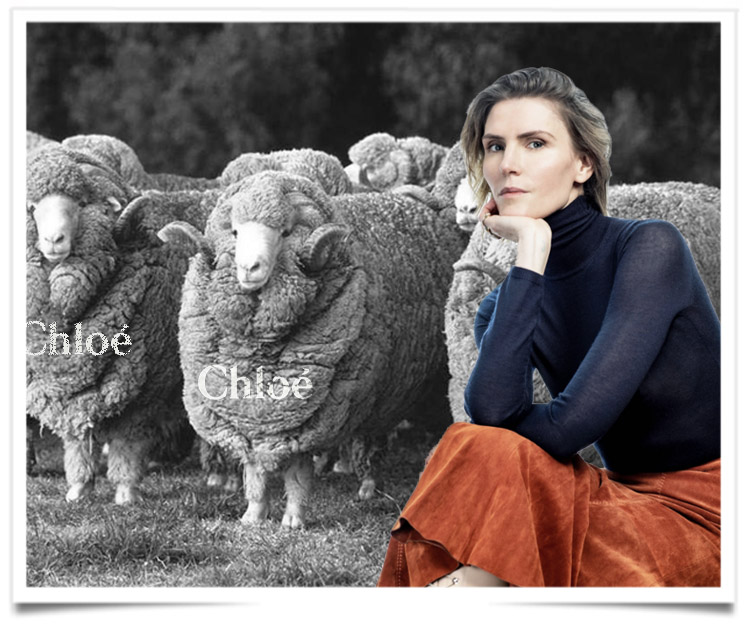 Chloé took another big step in its transformation to a purpose-driven company by recruiting Gabriela Hearst already synonymous with sustainable luxury as its new creative director. She founded her namesake brand in 2015 on the principles of timelessness, quality and sustainability.
The appointment, revealed Monday, gives the Uruguayan-American designer an even larger platform for her eco convictions. Indeed, instead of praising Chloé's legacy of free-spirited fashions, Hearst trumpeted founder Gaby Aghion's "purposeful vision" and the company's new commitment "to create a business that is socially conscious and in balance with our environment.
Hearst a forward-thinking woman whose creative leadership will be a positive force in further evolving and expanding the founder's original vision and powerful femininity.
Hearst started her label in fall 2015 after taking over the operations of her father's sheep ranch in Uruguay, and built a luxury women's ready-to-wear and accessories business on the principles of timelessness, quality and sustainability. Among her raw materials is merino wool from the family farm.
Last year, LVMH Luxury Ventures, an entity within LVMH Moët Hennessy Louis Vuitton, took an undisclosed minority stake in Gabriela Hearst LLC, which posted revenues of $24 million last year.
Hearst is self-taught. She didn't go to business or design Haute couture school, though sketching has always come naturally. A sheep producer for LVMH, with no experience, this is a person who fits in well with the house's mold.