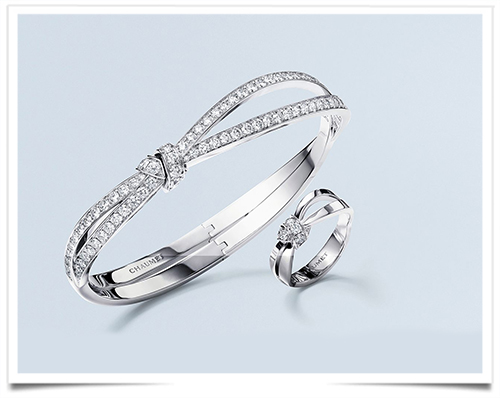 Joséphine arrived in Paris in 1779 from her native Martinique, soon to steal the heart of Napoleon Bonaparte, before being crowned empress of France. A woman of style and passion, Joséphine infused Parisian society with a sense of originality and audacity, which find fresh expression in the city today.
joséphine's chateau, Malmaison, was where she indulged her passion for flowers and plants, becoming widely respected among the botanists of her day. Her love of nature helped spread the 19th-century fashion for gardens and greenhouses like the Bagatelle rose garden, the Auteuil Greenhouses and the Jardin des Plantes. Today, this lush, exuberant spirit lives on in Paris's elegant rooftop and vertical gardens, while Malmaison welcomes thousands of visitors every year. Joséphine's jeweler, Chaumet, celebrates this love of flowers in its Jardins collection.
An empress of taste and style, Joséphine expressed her Caribbean origins through her love of sheer fabrics, fluid dresses and a relaxed, comfortable elegance. She offered high society a new, refreshingly natural take on fashion — a cultural mix that finds expression today in the work of Paris's cosmopolitan designers. Twice a year, during Fashion Week, Paris becomes the nerve center of French fashion, and Chaumet adds sparkle to the excitement as it unveils its latest collections on the Place Vendôme.
Crowned empress by Napoleon himself, Joséphine embraced the opulence and splendor of her imperial rank. Her knack for translating power into presence helped make accessorized sets of matching jewelry the fashion, with the help of the house that would become Chaumet.