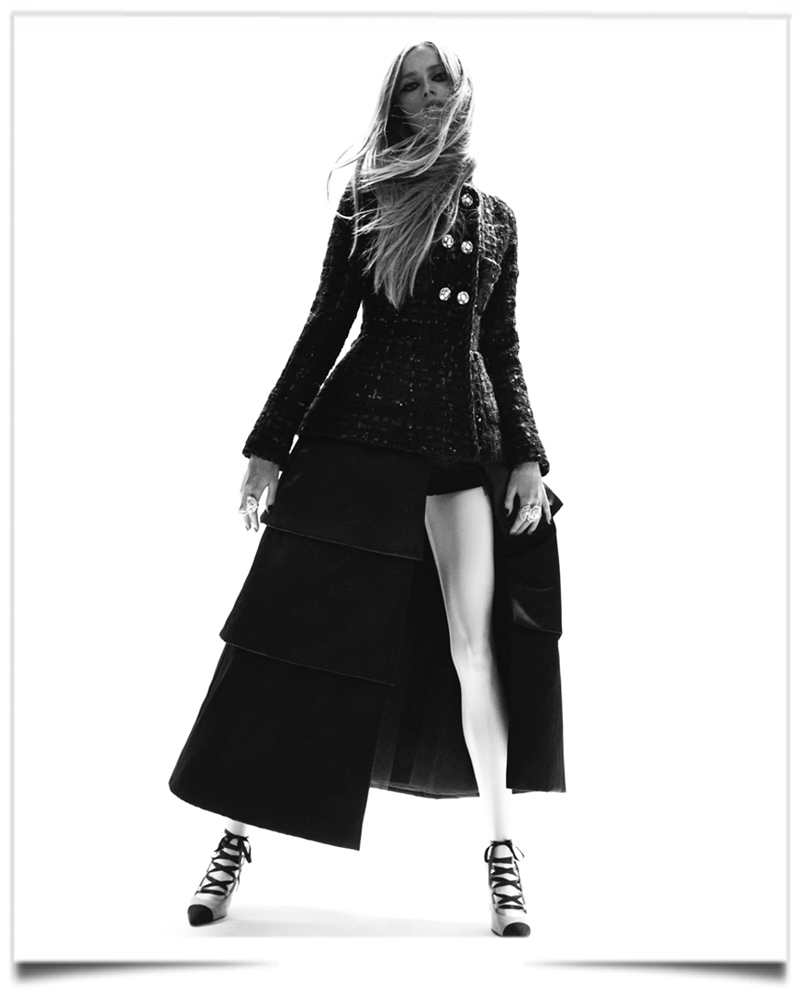 Which makes it all the more surprising that Viard emerged from lockdown with a couture lineup so unapologetically maximalist, it could have walked straight off an Eighties runway. Party dresses, bling and Marie-Antoinette shoes were just some of the ingredients of her presentation during the online edition of Paris Couture Week
"It's an eccentric girl with a touch of the Eighties. I wanted something joyful," the designer said in a preview last week, as photographer Mikael Jansson shot models Adut Akech and Rianne Van Rompaey in an adjoining studio for the show video: a one-minute, 22-second burst of images spliced with grainy black-and-white footage.
There was a historical feel to the ample skirts, including what would have been the traditional finale dress: a bucolic bridal creation with a pannier-width skirt and blousy sleeves, and a front panel covered in dozens of tiny pleated bibs.
Heavy, flower-shaped gold brooches set with diamanté and semi-precious stones sprouted from a collarless gray and white tweed jacket flecked with gold – the fruit of a collaboration between embroiderer Lesage and jeweler Goossens.
The looks were accessorized with trays of high jewelry, closely watched by a security guard. "We spent three days trying on all the jewels," Viard said gleefully. "We shot some of the looks with little tiaras. I love the little princess look."
It was hard to believe that most of these fabrics were simply lying around the Chanel studio, yet this was despite appearances  a reined-back effort. With the couture ateliers shut for almost three months, the house produced 30 looks instead of the usual 70.
Chanel announced on Tuesday it had acquired the yarn maker Vimar 1991, which makes many of the threads used in its tweeds, to guarantee the continuity of its supply chain. This brings the total of specialty ateliers and manufacturers in the company's Paraffection division to 36.