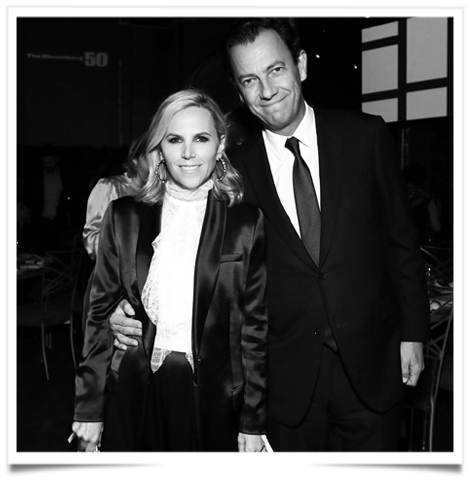 Tory Burch and Pierre-Yves Roussel have joined forces at work and at home. Tory Burch (née Robinson; born June 17, 1966) is an American fashion designer, businesswomant.
On Tuesday Tory Burch named Pierre-Yves Roussel, a former LVMH Moët Hennessey Louis Vuitton executive, as her chief executive, moving herself into the role of chief creative officer and executive chairman. That Mr. Roussel also happens to be her new husband (they were married in November after becoming engaged in 2016) is both par for the course in the industry and something of a redesign.
And while Ms. Burch has been both C.E.O. and designer since founding her brand in 2004, increasingly conventional wisdom has it that it is better for a leader to focus on one area than try to be all things to all parts of their brand (see: Christopher Bailey and his brief experiment with being both chief creative officer and C.E.O. of Burberry).
Though other industries may chafe at the idea of a couple at the top, fashion has a long history of companies run by romantic partners, be it Pierre Bergé and Yves Saint Laurent (who stayed together professionally even after their love affair ended) or Miuccia Prada and Patrizio Bertelli.
When it comes to fashion and couples, generally the individuals involved have built the company together. It's rare  and potentially more destabilizing  when a relationship comes into an existing structure, one where balance of power is already established and easily unsettled.
American fashion hasn't had this kind of couple at the top of one of its marquee brands since the days of Donna Karan and Stephan Weiss. Though thanks to social media, direct-to-consumer retail and the demand for increasing corporate transparency, what it means to be that couple these days is a very different question.