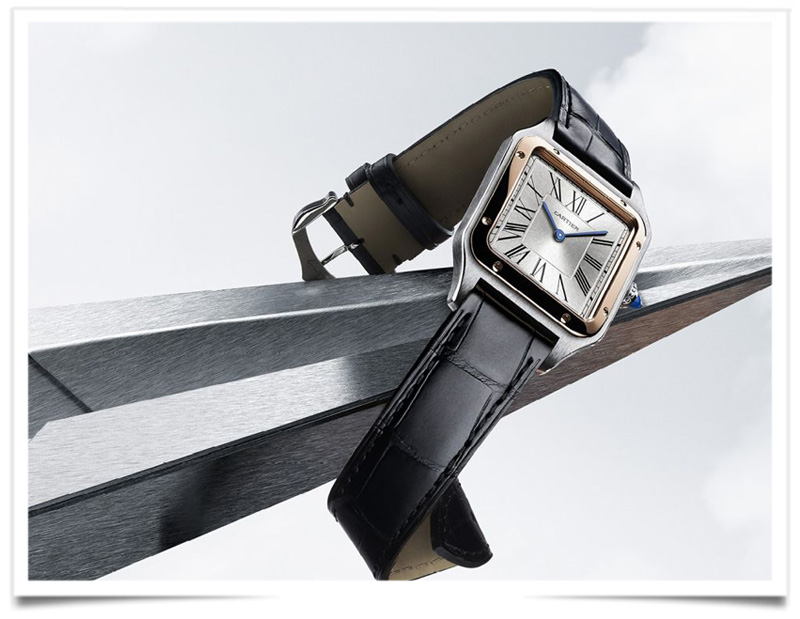 Cartier to Launch New Santos-Dumont Watch on Tmall's Luxury Pavilion. As high-end labels clamor for a piece of China's online market all the more important, with much of the world at a standstill Cartier is drawing on its partnership with Tmall's Luxury Pavilion to launch a new Santos-Dumont watch model on the Alibaba e-commerce platform.
Dior debuted its Gem Clutch, a satin purse adorned with a jeweled flower, on WeChat last week before rolling it out in other markets, while Louis Vuittion promoted its summer 2020 collection through livestreaming on Xiaohongshu, a popular social-commerce platform.
In January, Cartier revealed it was joining Tmall's Luxury Pavilion, becoming the first hard luxury label to open a virtual selling space on Alibaba's e-commerce platform, four years after the Compagnie Financière Richemont jewelry house first set up an Internet site in the country.
The jewelry firm launched on the platform in February, coinciding with Tmall's "Super Brand Day," offering limited edition black ceramic "Juste un Clou" bracelets they were sold out in a minute, according to Cartier.
The limited edition Santos-Dumont watch launch marks a first for the label, which hasn't offered an exclusive product to such a large audience, it said in a statement. Cartier executives added the effort was a means to tap into the country's fast-moving digital landscape to forge ties with clients in "creative and contemporary ways."
When Cartier debuted on Tmall, it offered red box engravings and delivered orders to the first 288 clients, with its trademark 'bellboys', donned in traditional, red uniforms.
Launched in 2017, Tmall Luxury Pavilion now offers more than 80 brands, including Valentino, Burberry, Versace, Ermenegildo Zegna, Stella McCartney, Tod's, Moschino, Giuseppe Zanotti, MCM, La Mer, Maserati, Kering, owned by the Qeelin group, held by LVMH Guerlain, Givenchy, Tag Heuer and Zenith. The product range extends from clothing and beauty articles to watches and luxury cars.