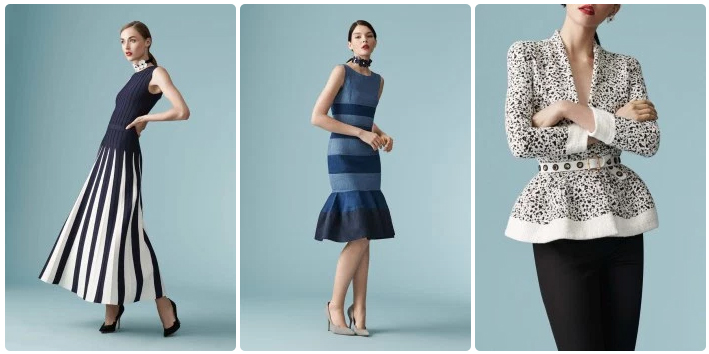 Carolina Herrera (born January 8, 1939) is a Venezuelan fashion designer known for "exceptional personal style", and for dressing First Ladies from Jacqueline Onassis to Michelle Obama. The New York Times cited her designs as "elegant and worldly without ever being fussy".
In 1965, Herrera began her career working as a publicist for Emilio Pucci, a Florentine Marquis himself and a close family friend. She began working at Pucci's Caracas boutique, and moved to New York in 1980. Frequently associating with Mick and Bianca Jagger and Andy Warhol, at Studio 54, she became well known for her dramatic style. She first appeared on the International Best Dressed List in 1972, then was elected to its Hall of Fame in 1980. In 1981, her friend Diana Vreeland, then Editor-in-Chief of Vogue suggested that Carolina design a clothing line.
She received the Fashion Group International Superstar Award, the Style Awards Designer of the Year in 2012[33] and the "Mercedes-Benz Presents" title for her 2011 collection. She has been on the cover of Vogue seven times.
Since 2004, she has been a member of the board of directors of jewelry designer Mimi So,and since 1999 on the board of the CFDA. In 2014, she earned the 2014 Couture Council Award for Artistry of Fashion.