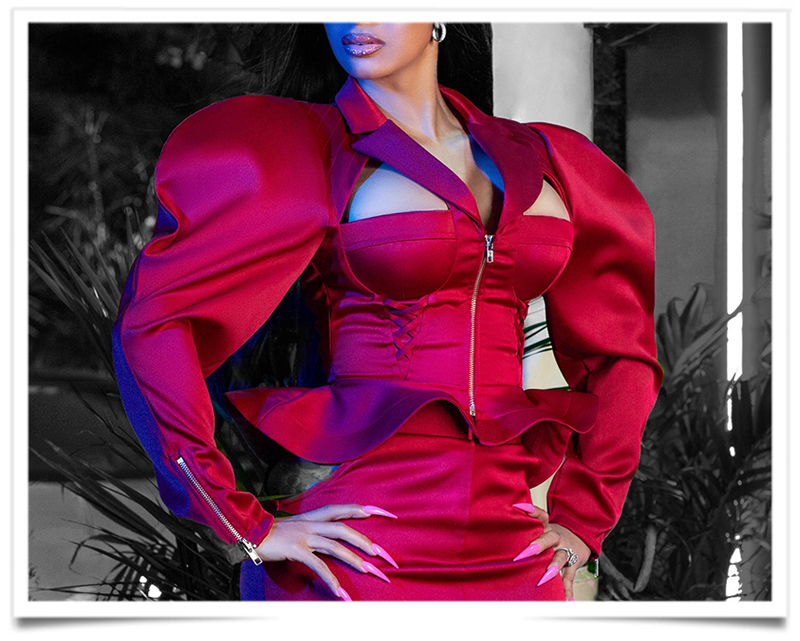 Fashion Nova and Cardi B are back together again for a second collaboration. The 107-piece collection is set to launch May 8 and follows their first release in November. An announcement on the deal said the range draws inspiration from the Eighties and Nineties and includes cinched-waist silhouettes, leather corsets and latex.
Even as her own brand continues to gain ground, it appears she's studied well the playbook of Fashion Nova's business and also actually wears the company's clothes, applauding categories such as its denim for the fit.
I love Fashion Nova, but I remember when Fashion Nova started, I was watching the recipe," she said to the audience at last month's Beautycon in New York. "That is one of the most successful clothing brands.
Fashion Nova counts 15.4 million Instagram followers and was the most searched for brand in 2017 and 2018 on Google.
Cardi B is set to perform at a launch party on May 8 for her collaboration with Fashion Nova