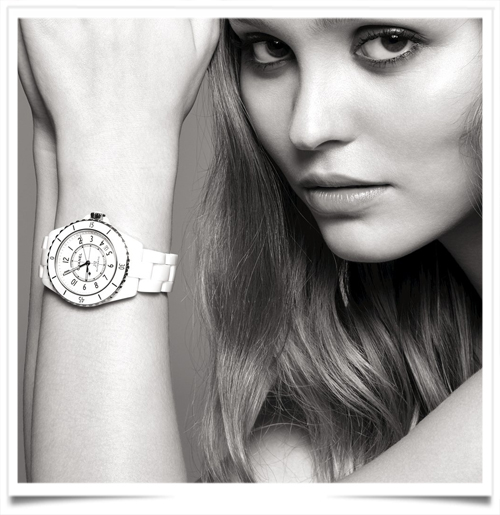 Casting a wide net, Chanel has lined up 10 celebrities for its new J12 watch campaign that launches Monday. The approach is intimate, however, offering a peek into their personalities through snippets of conversation about time and life moments punctuated with the occasional flash of the latest version of the ceramic timepiece.
"It's all about seconds," is the catchphrase. Nine women are featured Keira Knightley, Carole Bouquet, Liu Wen, Anna Mouglalis, Ali MacGraw, Claudia Schiffer, Naomi Campbell, Vanessa Paradis and Lily-Rose Depp and one man: William Chan.
"A second is a second and a minute is made up of 60 seconds and an hour is 3,600 seconds so it's something that is very objective and universal. Yet, we have all had extremely different, personal and unique experiences with time," said the executive, swiping through images and films of the stars on a tablet screen.
"This is what we wanted to tell, through the portraits of a certain number of women, we can explain that time is something extremely personal while at the same time, we are all more or less linked by this subjective experience with time," he continued.
Calling in fashion photographer Brigitte Lacombe for the filming and photo shoots, the executive lined up each of the stars all of whom had a history with the label for a day-long session.