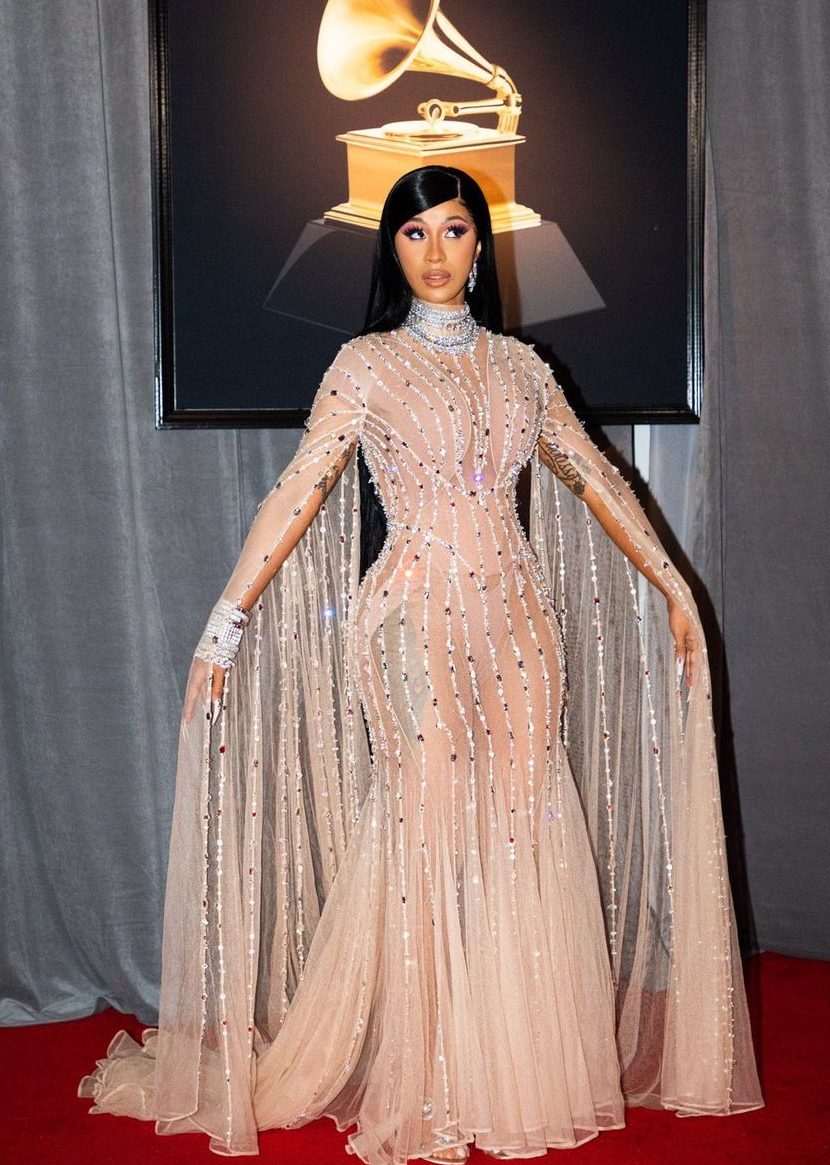 After her viral Venus sheath dress moment at last year's Grammy Awards, Cardi B teamed once again with Mugler for another high-fashion moment.
The Grammy winner, who skipped out on the 2020 Grammy Awards red carpet, joined forces with Mugler designer Casey Cadwallader and her stylist, Kollin Carter, to create a custom-made nude dress embellished with an array of crystals and a cascading train.
Cardi paired the look with a custom-made Gismondi 1754 necklace featuring 310 carats of white diamonds.
"From the moment I saw it, I knew it was going to be a debatable moment, some people would love it and some people would hate it and that's everything we're about when it comes to fashion," he said.