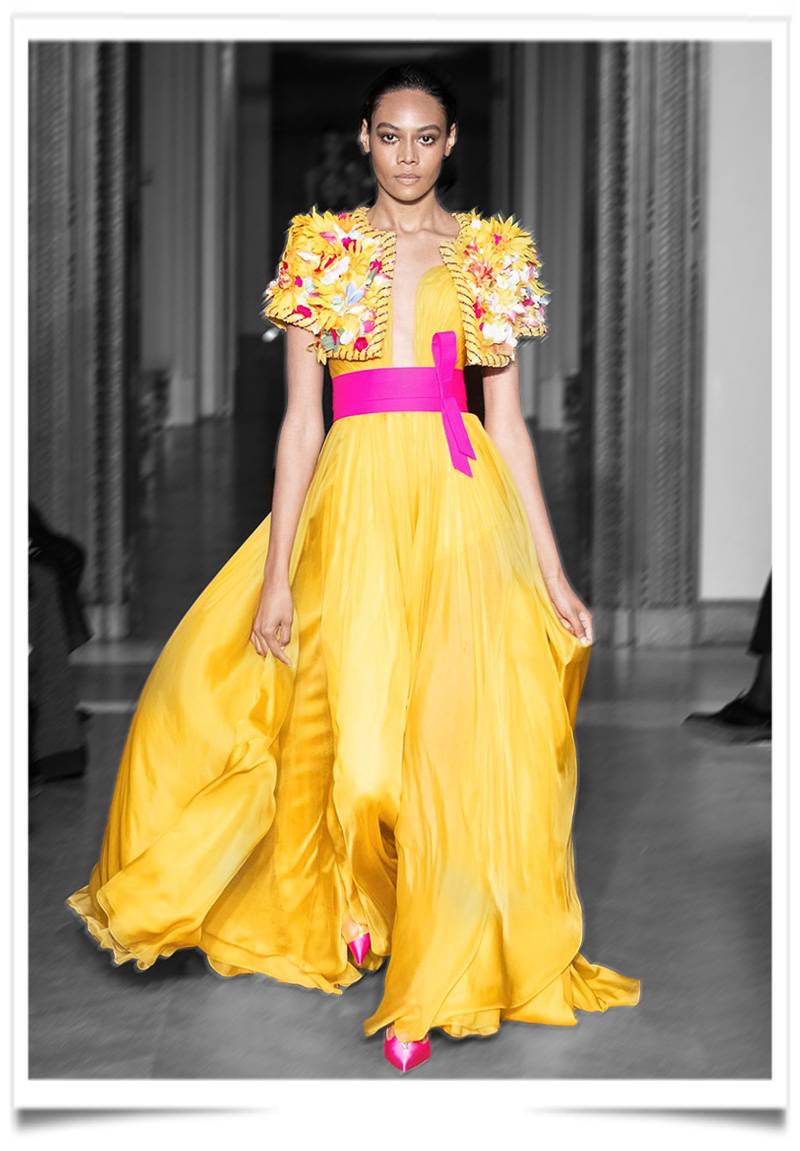 The Museum of Modern Art of the city of Paris was far too small to accommodate the Russian diaspora present. All the Russians from Paris were there, except for Countess Ignatieff, my friend, who was not invited, "Don't worry, you will get an invitation when she will make real Haute Couture, and when you will be a real Countess".
In reality, this collection was a bit confusing, because you can find the worst as well as the best: some dresses are quite badly finished and cut by a model who obviously doesn't know her trade and probably works the "feston" stitches with boxing gloves, and, at the same time, you discover a marvel that appears to you like this yellow dress with a bustier of flower petals straight out of Monet's gardens and of the most beautiful effect. The dichotomy between the two pieces is so obvious that you can only think that there are two designers in the house.
One could imagine that the very transparent black dresses of the models, who paraded before me, lifted the veil on the hot nights of St. Petersburg. But they were not. Designers are like that; once, they take us away in a dream at the height of Haute Couture and sometimes we stay down to earth. This time we're between two waters.
In Russia, in order to attract the dominant males, the females are ready for anything, and Yanina Couture gives a show like a bridal parade, showing off long black dresses as transparent as the waters of Lake Baikal. It is a subliminal message from the designer, a round of muses who pass and come back in front of us like an attractive and graceful ballet nevertheless. She perfects elegance like a Bolshevik who would like to attack the Kremlin, an romantic reverie, at an intense and intimate moment of the orthodoxy of couture.
Anonymous