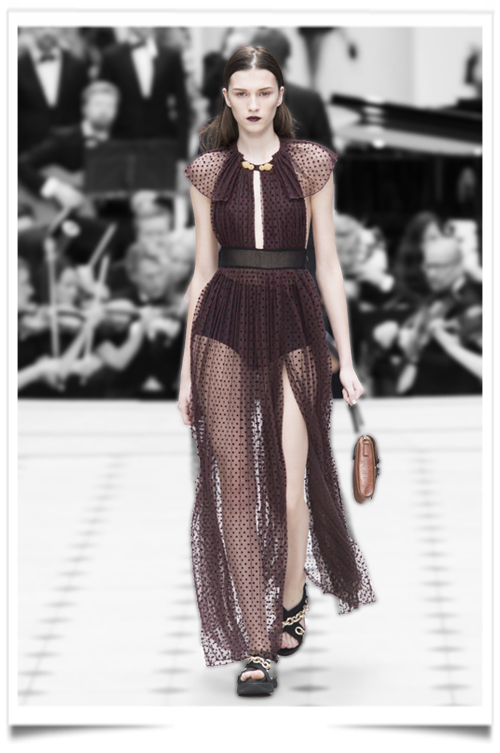 Burberry's sales, which were down 3 percent in the first quarter, turned positive in the second quater, just when Britain voted to exit the European Union. According to Carol Fairweather, Burberry's chief financial officer, U.K. sales climbed 30 percent in the second quarter, generating 40 percent of growth in the three months. She attributed the sales uptick to the post-referendum devaluation of the pound, which drove the retail prices of merchandise down for those paying in dollars, euros and yuan.
According to VisitBritain, the national tourism agency, July saw the most overseas visitors to the U.K., with numbers up 2 percent to 3.8 million compared to the same month last year. Their spend climbed 4 percent to 2.5 billion pounds, or $3.3 billion.
Fairweather said Burberry also saw sales growth among its local customer base, which she said was due to the company's work around the "newness" of product and work with private clients. As part of its new strategy, laid out earlier this year, Burberry said it would focus on cultivating the local clientele and cater more to local tastes and climates.
Burberry said that MyBurberry and Mr. Burberry fragrances performed well too, with market share gains in key regions. Fairweather added that the decline in the division was due to Burberry's efforts to refine the business.
Fairweather said Burberry continues to "elevate" the brand in the U.S. market, and its aim in the half was to avoid building up excess inventory at U.S. department stores — and subsequently being caught up in promotional activity.
She revealed that the decline in U.S. wholesale sales was 25 percent, which Burberry was happy to swallow due to its strategy in the region. She said the company saw a "slight" overall sales improvement in the U.S. in the second quarter.
She also indicates that 85.6 percent of clothing shoppers prefer to buy items they can wear straightaway and added that Burberry's decision to move to a see-now, buy-now model was a wise one.
She finally pointed out that the company's revamp of the burberry.com customer-friendly web site, and the arrival next year of Marco Gobbetti as chief executive office will bring a fresh structure and direction to the brand, while freeing up Christopher Bailey to do what he does best — innovate and create — keeping Burberry in prime position to weather the storms ahead.