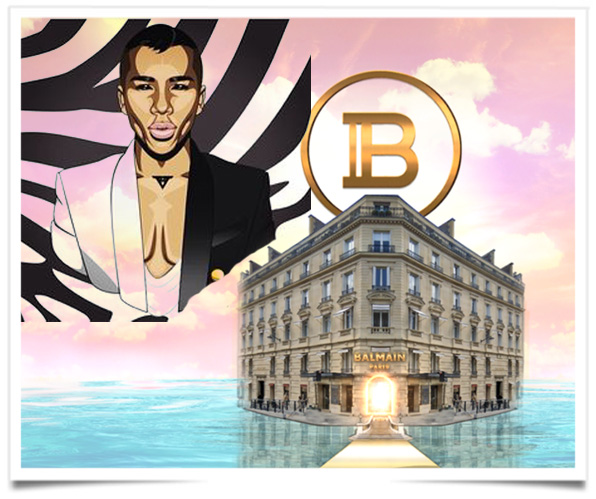 Monday, Rousteing said he leveraged high-tech means to reveal the humanity behind the collection, interspersing CGI razzmatazz, Zoom meetings and WhatsApp groups with footage of seamstresses, tailors and embroiderers toiling at home, pausing occasionally to celebrate a colleague's birthday.
"It's going to be like getting into the Balmain world from far away, but at the same time feeling really close," Rousteing remarked. Visitors to the interactive "digital house" can visit various rooms to discover a variety of content. A technology invented by second live 15 years ago.
Balmain worked with a variety of tech companies in recent months to build its virtual showroom. "We wanted to make sure it was closest to the Balmain DNA," he said. "It's a long process. Digital is much more complex than any real experience because everything has to be planned in advance. You cannot change much at the last minute so you need to be really focused."
The designer hinted he would present the cruise collections to press in "a completely different way, really soon."
"There is the press and there's the buyers and it can't always be the same experience," he argued. The virtual showroom will be housed at a password-protected site. Roughly 70 percent of Balmain's revenues are from wholesale distribution. A virtual showroom for a virtual designer it's makes sense. a second Rousteing for the same price, isn't too much? No ?
Anonymode