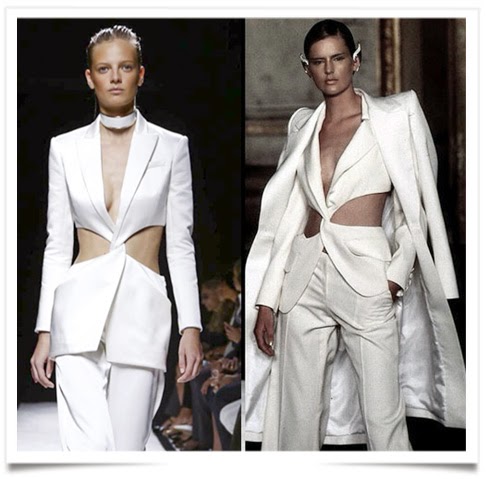 This year for the Spring Summer collection 2015, Olivier Rousteing, Balmain's creative Director, presented his Ready-to-Wear collection. During the show, the fashionistas of Alexander McQueen quickly noticed that there was the copy of a white women suit presented by Alexander McQueen at his Haute Couture collection for the Spring/Summer collection 1997.
What a shame! That's probably the reason why Balmain does not invite Canal-Luxe.org at their catwalk. They are surely frightened that we talked about their copies.
Next time which creator will you copy Mr Rousteing? Franck Sorbier? Alexis Mabille?….
Anyway, Canal-Luxe.org will have difficulties to post your photos as we will have limited spaces for the next show. Funny enough, it reminds us your email about limited places.