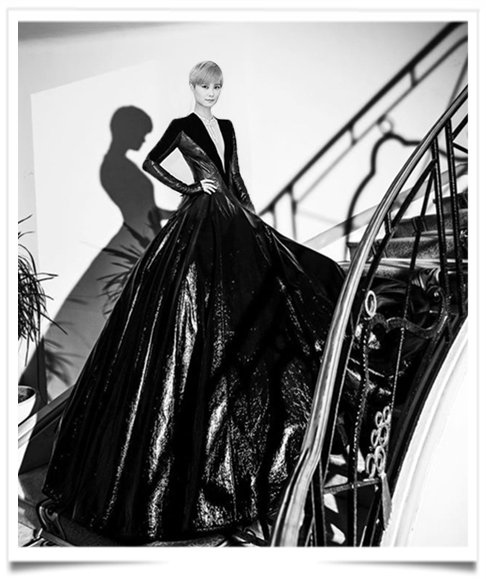 Chinese superstar and singer Li Yuchun (aka known as Chris Lee) walked on the red carpet at the Cannes International Film Festival. She was dressed in a spectacular Couture black gown designed by Julien Fournié to watch the latest Steven Spielberg film.
Her appearance was like Black Magic on the red carpet. The overall made of a black leather full length skirt and of a bodice looking like a tuxedo were outstanding and all eyes were on her.
The face end of Li Yuchun is enhanced by a setting very light nude beauty. A simple black line of eyeliner emphasized her delicate cat eyes. His mouth is just illuminated with a glossy texture that gives a little more volume to lips.
Where is there an empty place for a so talented couturier? Have you say Dior? Maybe!
Anonymode.