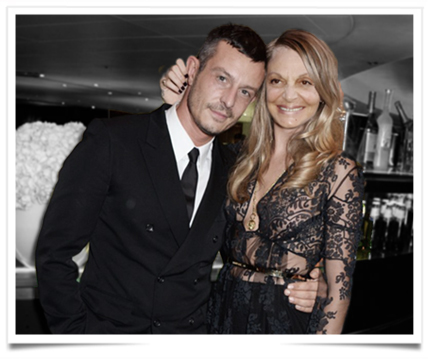 The Scottish London designer Jonathan Saunders seemed to be heading for Dior, and after hard negociations and after having closed his eponymous brand, has been chosen to head the fashion label Diane von Furstenberg.
The designer will be in charge of the brand's global creative direction, replacing Michel Herz. "Jonathan's passion for colour and prints, his effortless design flair and his ability for making women more beautiful make him the perfect designer to lead the Diane von Furstenberg brand," said Diane von Furstenberg.
The Scottish designer declares he is "delighted about this new chapter, since the spirit in which the brand was founded remains incredibly relevant nowadays. Diane has a capacity for connecting deeply with women, and I'm very excited to be working with Diane".
Jonathan Saunders is a graduate of London's prestigious Central Saint Martins design school. He made a name for himself after launching his own brand in 2003, and winning over fans like Michelle Obama, Kate Middleton and British Prime Minister David Cameron's wife Samantha. Good luck for your new trip in Fashion.
Anonymode.