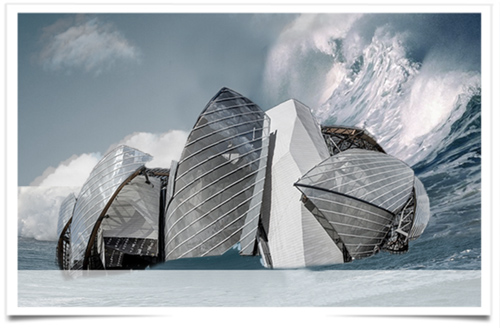 In the Bois de Boulogne, in the outskirts of Paris, Bernard Arnault, the Luxury French tycoon has asked Frank Gehry, the 85 year old American-Canadian architect to conceive a new Art and music place which will mark the LVMH empire.
Steel structure, its curved sails reaching into a windblown sky, iceberg in a forest, or boat in a city, is the vision of Frank Gehry combined to the one of Bernard Arnault. The president Francois holland said that it is the new "cathedral of light", with its unique architecture.
From a democrate President, such a thought is quite amazing. However we can only congratulate Bernard Arnault for having been able to build such a monument where François Pinault failt.