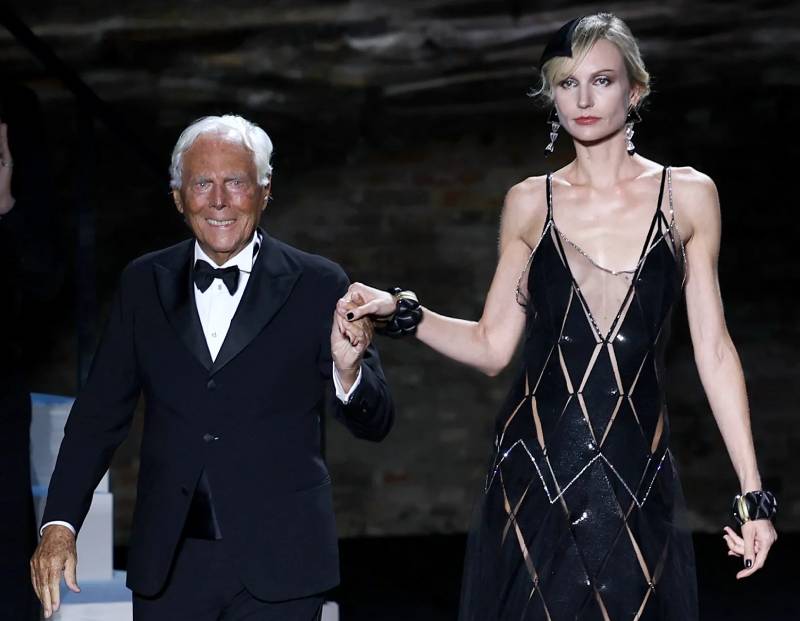 The Venice One Night Only event, which has so far taken place in Tokyo, Beijing, Rome, New York, Paris, and Dubai, coincided with the Venice Film Festival.
A stunning and expansive yacht was anchored not far from San Marco square, catching the attention of many people passing by. "A 85-year-old woman who may not have ever worn an Armani dress in her life was trying to take a picture of me from below," said the designer, who turned 89 in July.'This is a reward for all the hard work I've put into my job,' he stated, thanking the press for their support.
The outpouring of affection was what he attributed to his "authenticity, honesty and frankness," elements that "evoke hidden emotions" in others.
Despite his drive and determination, his namesake company closed 2022 with revenues of 2.35 billion euros, an increase of 16.5 percent.