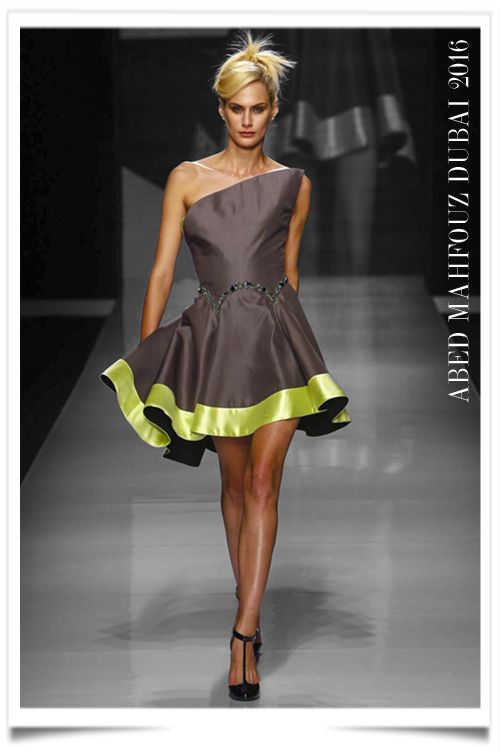 Born in 1956, Fashion designer Abed Mahfouz was raised in the arms of a modest family in Lebanon. Being surrounded with all what is takes to become a designer – fabrics, threads, scissors and foremost family members that work in tailoring, Mahfouz decided to enter the enticing world of fashion.
After joining his older sister in designing and making evening gowns, Mahfouz recognized his true fervor for fashion, in which, led to the birth of the Abed Mahfouz brand. Mahfouz commenced his career with solely designing intricate and refined bridal gowns for the in vogue and graceful woman. In 2001, after the success of "Al-Halimah" – meaning "The Dreamer" – his very first private wedding collection; Mahfouz moved on and joined the world of Couture.
In 2002, Abed Mahfouz showcased his first Couture collection during Fashion Week in Rome, "Alta Roma". Mahfouz was one of the first Lebanese designers to join Alta Roma, and continues to showcase his Spring/Summer and Fall/Winter Couture collections there.
Due to his true compassion for the city of Rome, Abed Mahfouz showcased his Couture collections in some of the city's marvelous landmarks – Villa Borghese, Arco Di Constantino and the Santo Spirito.
In 2009, Abed Mahfouz added a new addition to his brand – a luxurious evening ready-to-wear line designed to savor his woman with a new taste for the brand. The ready-to-wear collection was launched during New York Fashion Week, a thriving product that continues to receive international coverage and recognition.