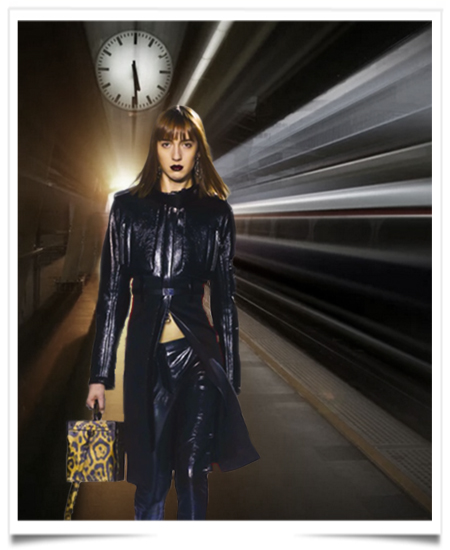 Louis Vuitton, the flagship luxury brand of LVMH, just put an end to almost one month of catwalk shows that began in New York and moved on to London and Milan before ending in Paris this week.
French luxury label Louis Vuitton show in Paris Fashion Week presented for next Winter, plenty of leather for outerwear, trousers and dresses. On a catwalk embarrassed with mirror columns, designer Nicolas Ghesquiere opened the Autumn/Winter 2016 show with a black coat adorned with golden buttons and cinched at the waist over shiny red leather trousers and military-style boots.
Ghesquiere, who has led a renaissance of the brand known for its monogrammed leather bags like Chanel 2.55, also presented T-shirt like dresses in bold geometric patterns – blue, red, white and black.
For the evening, elegant jackets with front zipers and chaines were exaggerated at the hips, almost corset-like, while colorful sequined dresses had a trompe l'oeil effects. The outfits were accessorised with lace-up boots, mostly flat, while handbags came in a variety of shapes, colors and sizes.
Anonymode