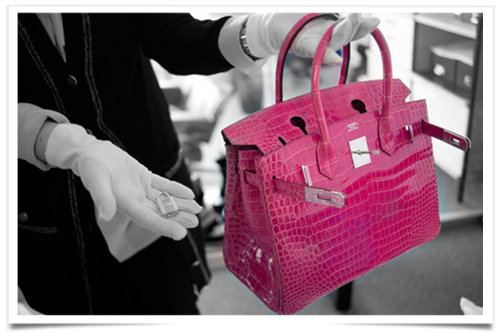 Today Vestiaire Collective as well as dozen of other websites selling secondhand goods, have to authentified about 10 000 items a day. Therefore they need more and more Experts to make sure that the products they are buying and selling are real one.
For example the Expert, to authentify an Hermès bag, will look at the purse's silver clasp and the Tic Tac size metal plate bolted into the lining.
At Vestiaire Collective, the buttery brown bag was the 100th or so hunk of Hermès to cross her desk that day. An authentic Hermès bag can fetch upward of $15,000 on the site.
"The engraving here, you can see 'Hermès,' but it's not very perfect,". "You have a double 'H' and double 'E.' But it's not a problem because it's a vintage item." "so your eye, it perfects."