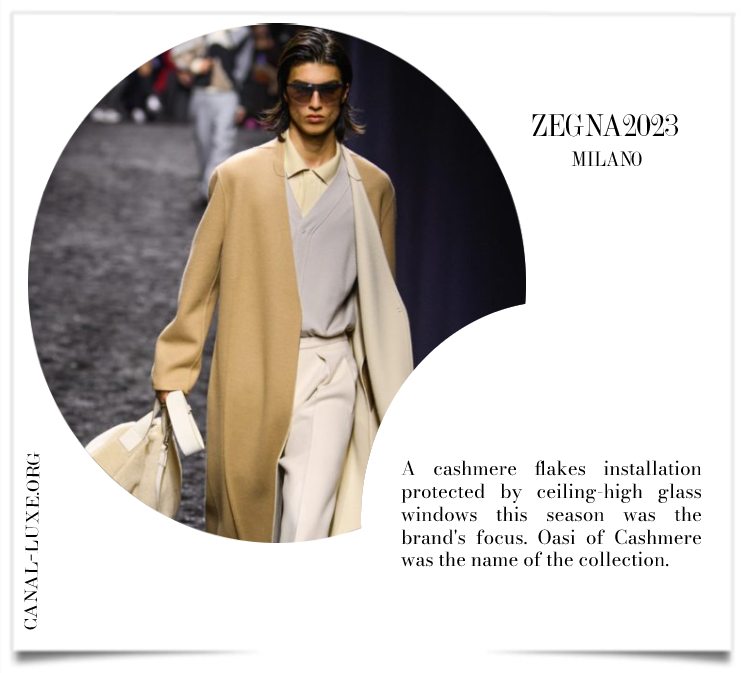 A cashmere flakes installation protected by ceiling-high glass windows this season was the brand's focus. It was intended to show guests a key phase in the production of Oasi Cashmere fabrics at the company's Trivero factory. Oasi of Cashmere was the second cue: the name of the collection.
The fibers and how they are woven and treated are the key to innovation, along with style and technicality. With Zegna's special techniques, it seems impossible to reproduce the looks without its "hybrid technologies". Cashmere was scraped by hand and treated to look like fleece.
While there were sack-inspired jackets, the silhouette was long and vertical seen, for example, in the beautiful over-the-knee 3D jacquard coats with geometric motifs. This was one of the highlights of Milan Men's Fashion Week, until the main exit was closed at the end, leaving guests in total confusion about how to leave.