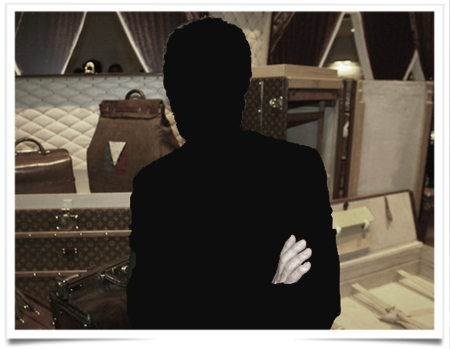 Yves Carcelle, the charismatic executive Director who transformed Louis Vuitton from a staid French maker of handbags and travel trunks into one of the world's most recognizable luxury brands, died on Sunday in Paris. He was 66 year old. The French media reported that Mr. Carcelle learned last year that he had kidney cancer.
Mr. Carcelle, who was promoted to the top post at the Louis Vuitton brand in 1990 and later ran LVMH's fashion division, was the architect of an aggressive expansion into Asia and other international markets that elevated leather goods emblazoned with Louis Vuitton's distinctive LV logo into one of fashion's most coveted status symbols. In 1997, he gave the brand further impetus by recruiting Marc Jacobs to design shoes and ready-to-wear clothing for Louis Vuitton, which also added watches, jewelry and other accessories.
Mr. Carcelle joined LVMH in 1989 as head of strategy. In 1990 he became chairman and chief executive of its Louis Vuitton Malletier unit, as it was then called. He was put in charge of the LVMH Fashion Group in 1998, overseeing not just Louis Vuitton but a stable of prominent brands, including Loewe, Céline, Givenchy, Donna Karan, Kenzo, Berluti, Fendi and Thomas Pink. He stepped down as head of fashion in 2002 to focus exclusively on Louis Vuitton.
Under Mr. Carcelle's leadership, the number of LVMH boutiques doubled to 1,300 in more than 50 countries, while revenue soared almost tenfold to nearly 10 billion euros, or $13 billion. Louis Vuitton remains the French luxury giant's main source of revenue, accounting for more than two-thirds of the group's fashion and leather goods sales.
Mr. Carcelle is survived by his wife, Rebecca, and their two sons, as well as by three children from a previous marriage.