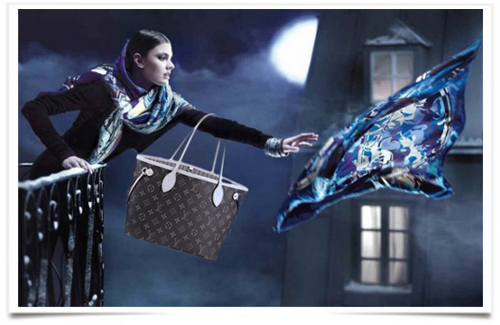 A long and bitter battle that has gripped the luxury goods industry and pitted two of France's richest families against each other came to an unexpected end on Wednesday when LVMH and Hermes agreed to a truce. Under the deal, LVMH – the world's No. 1 luxury group, controlled by billionaire Bernard Arnault – agreed to relinquish most of its 23.2 percent stake in Hermes and not to acquire any shares in its smaller rival for the next five years.
It effectively buried the possibility LVMH could make a full takeover bid for the 177-year-old maker of Birkin and Kelly handbags. Such a prospect has boosted Hermes's stock, which has been trading at a price-to-earnings ratios of about 30 times in recent years, a 70 percent premium to the industry average.
Shares in Hermes fell nearly 10 percent to 236.5 euros in early trading on Wednesday, wiping out 2.8 billion euros ($3.7 billion) off its market value – equal to around 350,000 Birkin handbags based on an average price of 8,000 euros. "The speculative premium has disappeared," said Barclays France director Franklin Pichard. The deal, under which LVMH agreed to redistribute its stake in Hermes to its shareholders, ends four years of legal warfare between the luxury titans, dubbed the "handbag war" by the press.
The agreement signed on Tuesday night ended all legal proceedings between the two groups, they said in a joint statement issued on Wednesday.
When the raider has in his sights the target we all know the end.