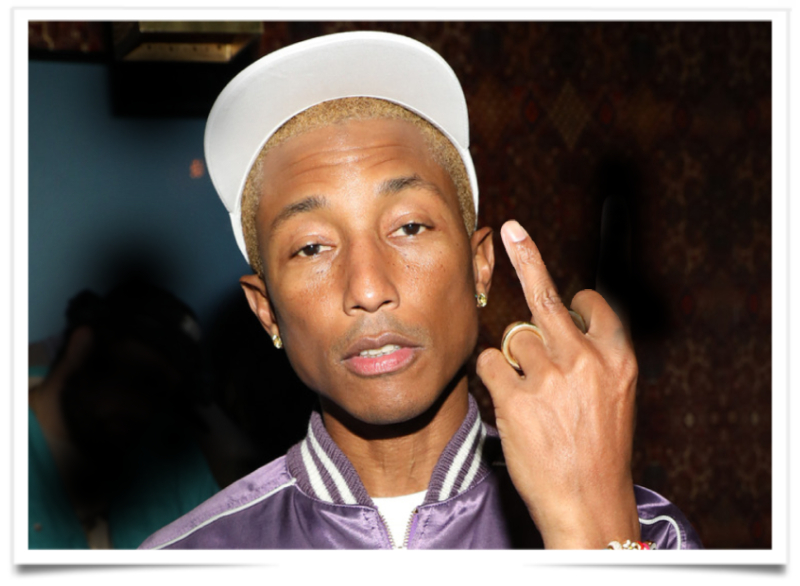 Louis Vuitton appoints Pharrell Williams as creative director for men, you now have to be a thug, athlete or rapper to be a fashion designer, so why make fashion schools? Pharrell Irish name which means brave,  half black and not designer, after the achitechs the singers now!
In a bold move that confirms its positioning as a "cultural" brand, Louis Vuitton has appointed American Pharrell Williams as creative director of its men's division. Yes, the one with the ridiculous glasses he wore at Chanel.
This announcement is the first major decision made by Pietro Beccari since he took over as head of Louis Vuitton on February 1. This will please the Lord of Luxury. Only reluctance of the group not housed.
The appointment is effective immediately, and Williams will present his first collection for the house at the Paris men's fashion week in June. The position had been vacant since the untimely death of his predecessor, Virgil Abloh, in November 2021.
With his multi-faceted resume, Williams has a similar profile to Abloh, who juggled his duties at Vuitton with his own label, Off-White, as well as side businesses such as DJing, art, furniture, jewelry and industrial design.
Abloh is widely credited with redefining the role of creative director to something closer to a curator, rather than just a clothing designer, and his tenure at Vuitton coincided with the brand's diversification into areas such as gaming and sports.
If you had to be a thug, athlete or rapper to be a fashion designer, why not Céline Denitrifion?
With the two men being friends, Williams is expected to be the keeper of Abloh's legacy at Vuitton, in addition to bringing his own touch as an international style icon known for his adventurous and non-conformist approach to fashion, with a penchant for bright colors and jewelry. Let's hope the fashion show doesn't turn into a rapper's battle with weapons.