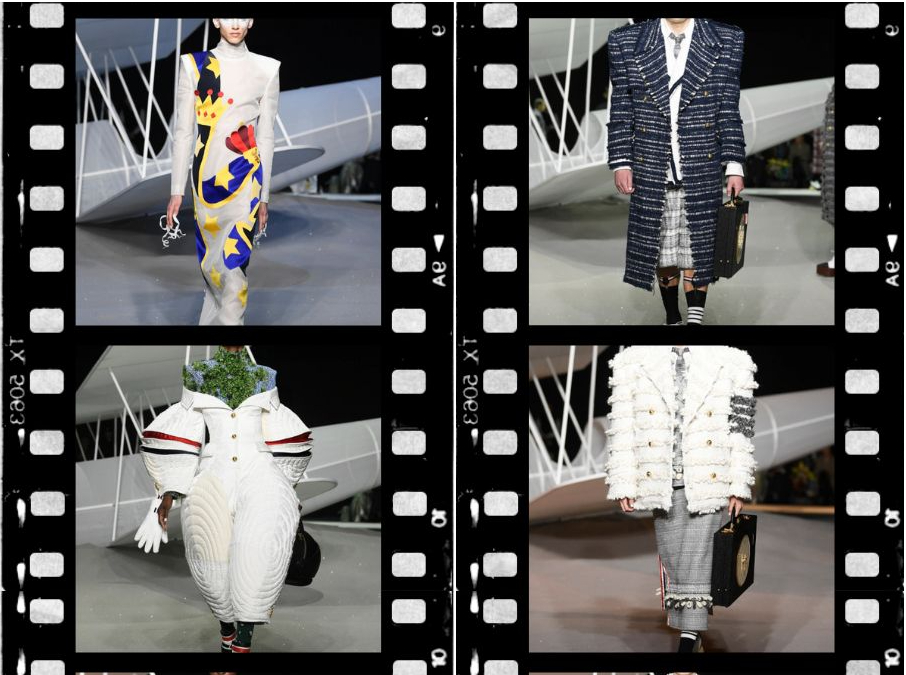 American fashion is alive if you aim for the stars, and Thom Browne's runway interpretation of "The Little Prince" by Antoine de Saint-Exupery is no exception. In this parable, a prince from another planet teaches a pilot who has crashed in the desert.
There is a pilot in a white padded and corseted flight suit, the Little Prince with spiked blond hair, a gold bullion tweed dress, and gray flannel tailoring.
According to the newly installed chairman of the Council of Fashion Designers of America, children see the world through unvarnished eyes better than adults.