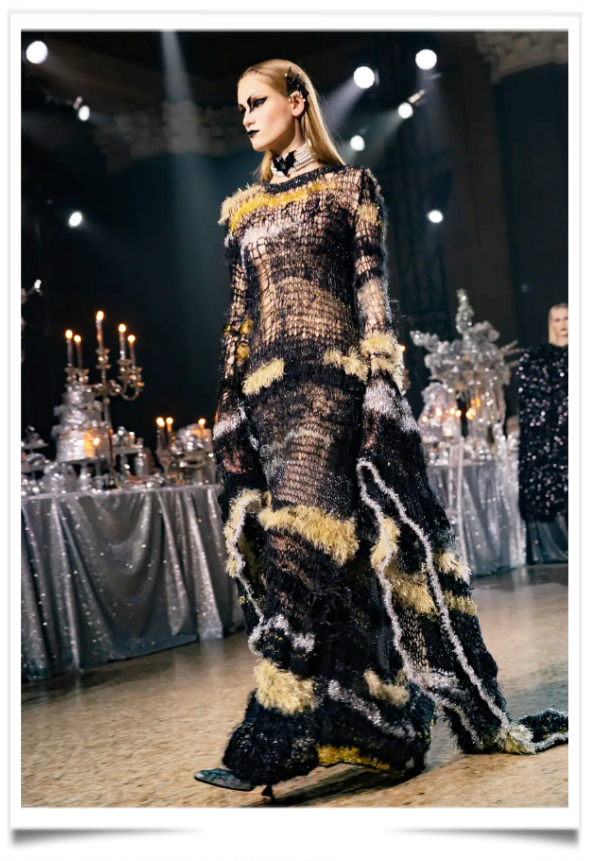 Wednesday From Tim Burton, Gothic at Rodarte, animal at Collina Strada: two universes opened Friday the Fashion Week of New York, little provided in big names of fashion but full of young designers and emerging signatures, its trademark now.
Rodarte, the brand of the Californian sisters Kate and Laura Mulleavy, one of the most upscale to make its return in the New York calendar.
The two sisters, who had already made a detour into haute couture in Paris, and whose pieces are already featured in American museums, offered a gothic and mystical show, around a large table with tablecloths, dishes and silver candlesticks, in a landmark building in Brooklyn, the "Williamsburg Savings Bank Tower".
The Rodarte show also reveals sublime dresses evoking both the fashion of the 30s with pieces adorned with bangs but also the golden age of Hollywood through dresses in silk and glamorous lace.