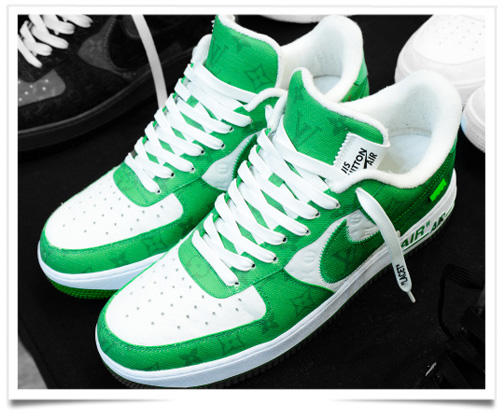 The French luxury brand unveiled the sneakers as part of Virgil Abloh's spring 2022 men's collection and Nike Partners With Louis Vuitton on New Air Force 1 Sneakers.
In an homage to hip-hop culture, Virgil Abloh has brought together his two biggest brand partners to create what is sure to be one of this year's hottest sneaker collaborations.
The shoes, designed in 21 colorways, were unveiled on Thursday as part of Abloh's spring 2022 men's collection, a sked whether they would be made available for sale, Vuitton responded: "Stay tuned for more details."
The shoes feature a small neon green serrated tag on the side, and a label with the Louis Vuitton name and the Nike swoosh on the tongue. Vuitton helped ignite the luxury streetwear phenomenon with its landmark 2017 collaboration with cult New York skatewear brand Supreme, which sources said drummed up 100 million euros in business for the pair.