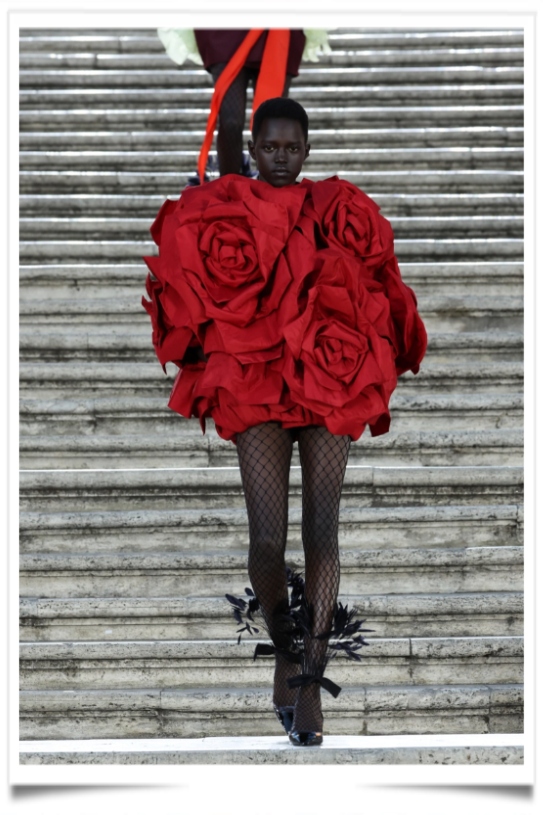 "Beauty is resilience, not escapism, and creativity is the only means to contrast dictatorial decisions," Piccioli said.
As the sun set behind the Roman landmark, 102 models walked down the steps Piccioli's light gowns fluttering in the evening breeze singer Labrinth performing live at the top of the monument, and people gathering all around from Piazza Mignanelli, home to Valentino's headquarters, to Via Condotti and as far as the eye could see, cheering and clapping. It made for quite the spectacle even for the most jaded fashion insider.
"Nothing has changed but everything has changed," said Piccioli. "People are what makes the difference, the Valentino palazzo is the same, the Spanish Steps are the same, but the brand has changed: It's no longer about embracing a lifestyle but it's rather about a community sharing the same values."
40 Black models, as well as models of different ethnicity, age and body size, and men to walk the show like a message.