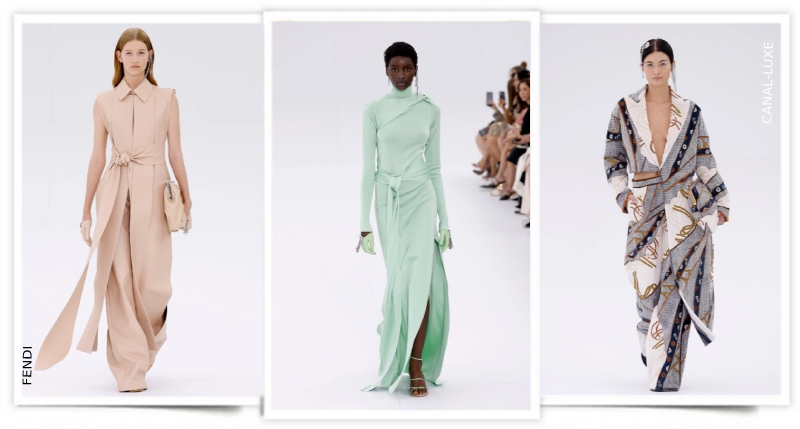 For its HAUTE COUTURE line the house Fendi moves away from its historical muse, Rome. Over the years, Fendi has declared its love for the city where it was established almost 100 years ago, as in the spring-summer 2022 couture season where Kim Jones took the historical codes and transposed them into a futuristic version.
But this season, Fendi's artistic director moved away from the Italian capital to two other cities that are as opposite as they are complementary: Kyoto and Paris. The starting point of the collection, the Japanese metropolis inspires long, delicate and sensual dresses.
While finding fragments of 18th century kimonos, the designer discovered a technique of printing and hand painting on silk panels called Kata Yuzen, which he applied to the silhouettes.
The result is ethereal dresses in a flesh-colored palette that plays with patterns and transparencies. They are enhanced by a touch of romanticism and Art Deco ornamentation inspired by the City of Light: plunging halter tops, suggestive strapless tops, crystal cages… while the leather and fur work reflects the excellence of Italian know-how, truly a beautiful collection.
F