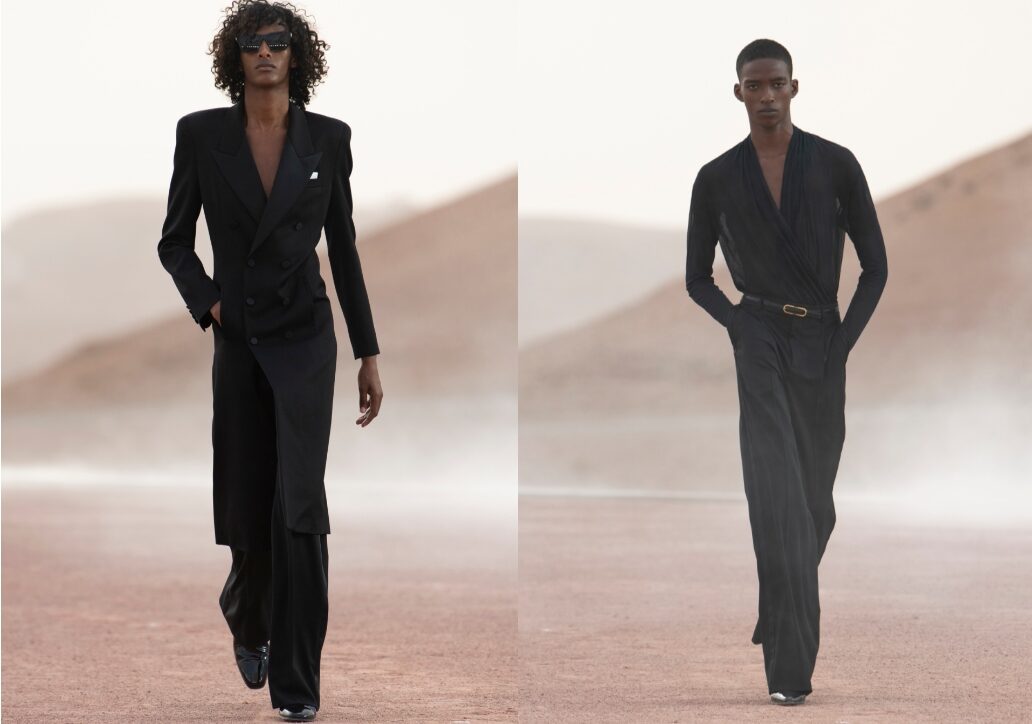 Riding out  way out  to the Agafay desert one hour outside Marrakech, a van full of English and American editors were gobsmacked by the sight of two camels, They had seen the wintour and didier Grumler kissing, a real nightmare vision. In the Kering group we save the planet, the journalist had walked in the desert several meters.
An hour later, seated around a circular pool for Saint Laurent's spring 2023 show,  drinking in Anthony Vaccarello's sensual, tuxedo-inspired silhouettes rippled by a brisk evening wind.
Here was a destination show laden with history, given how much Morocco revved and shaped the aesthetic of fashion icon Yves Saint Laurent, who fell in love with Marrakech from his very first visit in 1966 with his partner Pierre Bergé.
Black, for me, it's the best way to see a silhouette, especially in the desert  you see it clearly, almost like a sketch," he said before the show. But everyone knows that to hide the default in the seam black is perfect.