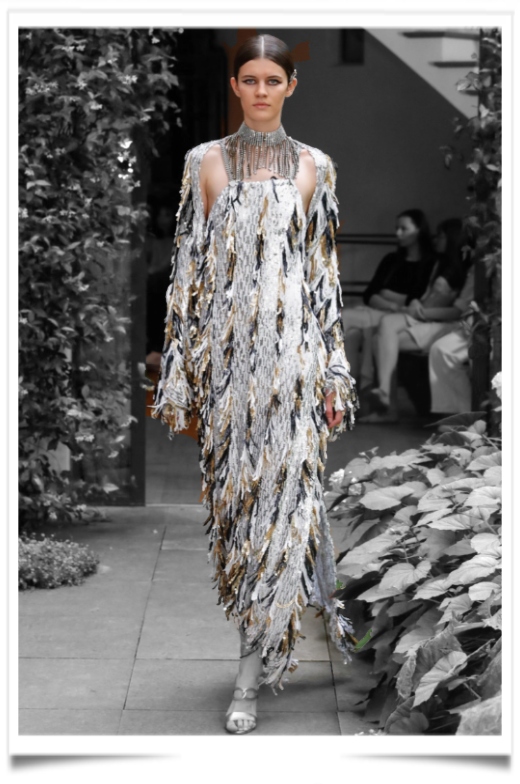 It's like being invited to brunch at the designer's house when you attend a Julie de Libran couture show. Watch models wind their way through the basement floor's living room, inner courtyard, and kitchen while eating finger sandwiches and biscuits stamped with her initials.
inspired by a Peter Lindbergh photograph of Amber Valletta with angel wings. Meanwhile, surplus items from her collaboration with Eres, including lace bodysuits, bra tops and leggings, were given a new lease on life with a bedazzling of chunky Swarovski crystals.
This season, de Libran partnered with French specialist Causse on items including scooped silver driving gloves trimmed with a chain, and bicolor evening gloves. She also teamed with beauty brand Sisley on a black leather lipstick holder worn around the neck. finally a collection made by others.