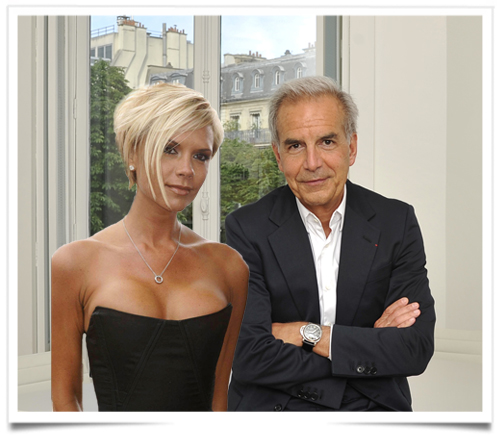 Ralph Toledano has been named chairman of Victoria Beckham Ltd. Toledano has been appointed to closely work on the brand's creative vision, and on the strategy for the next phase of growth.
Growth will come from further expansion, particularly in Asia. Toledano's appointment follows the 30 million pounds investment from NEO Investment Partners in December. Beckham said Toledano brings "unrivaled industry experience to the company. Since I founded the company ten years ago, I have always looked to bring on board the best people to help me deliver my vision."
In 2016 Toledano was re-elected president of the Federation de la Haute Couture et de la Mode. He has held the post since 2014, when he succeeded Didier Grumbach who remains honorary president. The question is  : will Ralf Toledano have enough time to be president of the Federation and at the same time help Victoria Beckham to work on the recovery and expansion of her company? We wish him all the best. However it may also be considered as the last song of the swann.