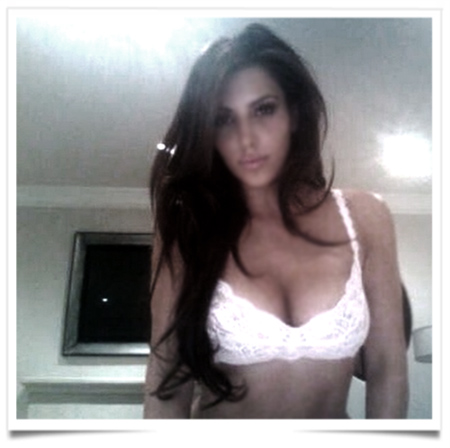 Kim Kardashian launched a new line of clothing in Brazil. She hoped to win over women in a land where voluptuousness is often celebrated !!! She said at an event in Sao Paulo that her "simple and sexy" range of clothing aimed to reflect her own tastes and comprised clothes she would wear herself.
"I wanted to show the Brazilian woman and her curves," the star of "Keeping Up With the Kardashians" said as she unveiled the Kim Kardashian West collection for retail chain C&A, which has a strong presence in Brazil.
"In USA we have different opinions, different styles, and this was all me, so I could do whatever I wanted. I just went with everything I felt that I would really wear," said Kardashian. Kardashian said she had worked hard to create a "simple and sexy" elastic range which can "adapt to any body type."
Kim Kardashian selfies featured in her new book 'Selfish'. Just in case you had any doubts about the nature of Kim Kardashian's new book titled "Selfish,". The reality star was quick to clarify, posting this steamy lingerie shot on Instagram just one day before the 352-page collection of selfies hit the shelves.