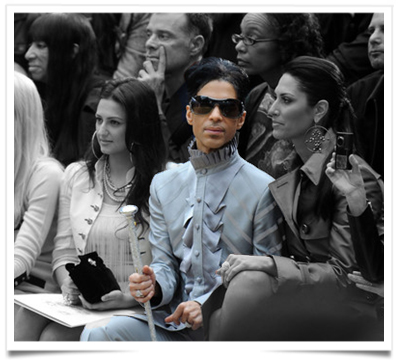 Prince, the famous American singer, passed away at 57 year old today. "Sexy Motherfucker" – He was very creative and, to my mind, much more than Mickael Jackson.
Prince Rogers Nelson (June 7, 1958 – April 21, 2016), known by his mononym Prince, was an American singer, songwriter, multi-instrumentalist and actor and has been a major figure in popular music for over three decades.
Prince was renowned as an innovator and was widely known for his eclectic work, flamboyant stage presence, and wide vocal range. He was widely regarded as the pioneer of Minneapolis sound. His music combines rock, R&B, soul, funk, hip hop, disco, psychedelia, jazz, and pop.
More than a simple singer Prince was also a fashionista and his look was always very thought.
Anonymode.