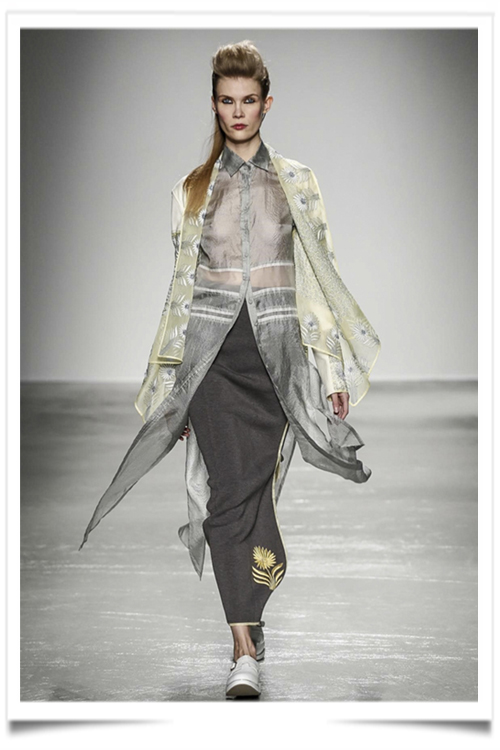 Rahul Mishra (born 7 November 1979) is an Indian fashion designer based in Mumbai and Delhi, who won the 2014 International Woolmark Prize at Milan Fashion Week. He is the first Indian designer to win the award.
Known for incorporating traditional Indian textiles, and handmade artisanship to his work, this collection is inspired by the Indian symboles of nature; the flowers that you find in the Indian culture. He modernised his culture and delivered it to us. 
It is the emerging part of the new world: luxe, indian creation emulated by Leconaet Hemant in the past. Here we are changing of world and of territory going from the Extreme Orient to South Asia. The new Marco Polo, Arnault and Pinault engaged in the battle of the new markets.
Congratulations for this collection.
Anonymode