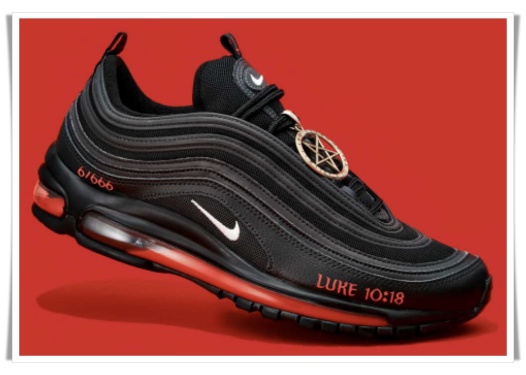 Nike may have settled its lawsuit with MSCHF over the collective's Lil Nas X "Satan Shoes," but the controversy leaves lots of questions for both brands looking to be more litigious and for resellers.
After being granted a temporary restraining order on April 2 to halt the sale of 666 pairs of the $1,080 "Satan Shoes," Nike's settlement calls for MSCHF to initiate a voluntary buyback of the shoes, which were reimagined Nike Air Max 97s that featured an engraved bronze pentagram; the Bible passage Luke 10:18, which details Satan falling from Heaven, and one drop of blood in the sneaker's air bubble sole that was provided by MSCHF staffers.
The settlement also calls for a voluntary buyback of MSCHF's "Jesus Shoes," which were also made from Nikes and were sold in 2019.