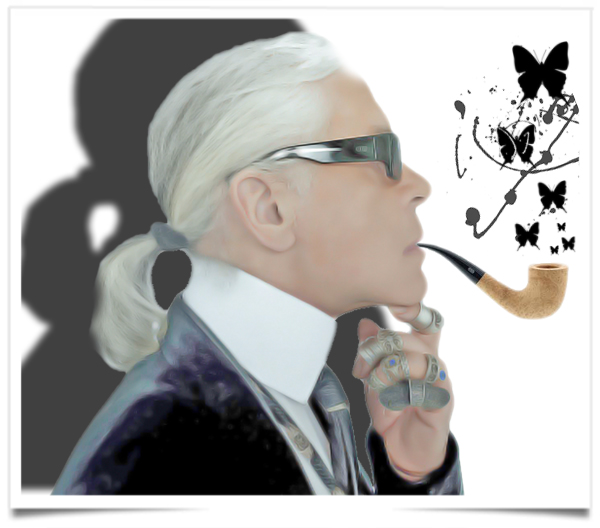 It was a Big bang that the Lagerfeld for H&M project while he had never visited an H&M store himself, the designer noticed young people in his studio wearing its clothes, and he knew it eclipsed all other fashion brands withe of its mighty distribution network, then numbering about 1,000 stores in 19 countries.
Yet the designer reasoned that a sketch for a Chanel couture dress, Fendi fur coat, Lagerfeld Gallery blazer or H&M shirt involved the same process, cost and effort the design component being the most important. He proved that fast-fashion can also be creative.
Karl had never done mass market and he loved a challenge. He proved he could do an elegant line, but less expensive.
The H&M project magnified Lagerfeld's fame, as he based the coed range on his emphatic and graphic personal style, hinged on high-collared shirts and lean black tailoring. H&M even included his fingerless driving gloves and a T-shirt bearing a sketch of his face. Continue reading →