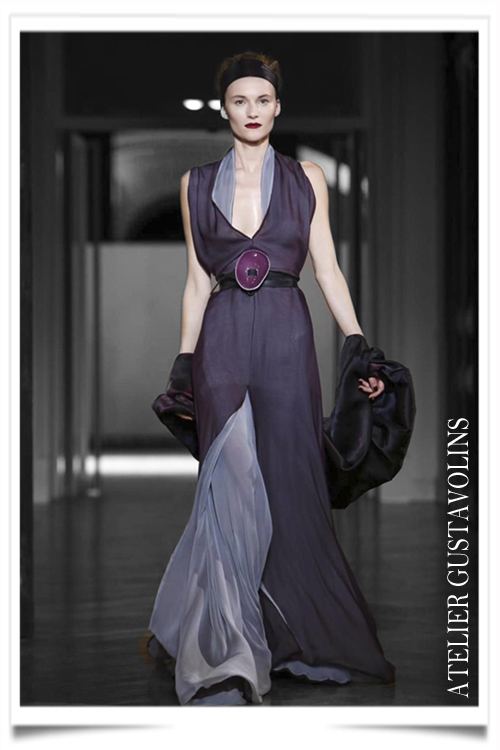 Gustavo Lins' Haute Couture collection titled "Amazon." Lins comes from architecture, having veered away from this early passion in favor of design, and his obsession with structure has formed his entire body of work. He opens a stunning new shop in the heart of Paris, not far from his atelier.
From this new collection emanates aa profound simplicity thanks to these uncluttered silhouettes cut from the noblest materials: cashmere, silk, leathers. But in letting go, the designer has perhaps struck alchemical gold in the form of a collection that recalls traditional couture, with a deep sense of timelessness.
To note that the management of the French Fashion Federation was seated on the 3rd row !!! It reminds us that last year at the "On Aura Tout Vu" show, they also were at the third row and this year they have been fired.
Unless Mr Wargnier he is looking for a new architect for his new house?