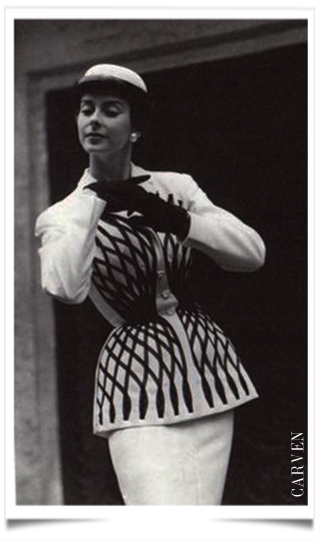 French Fashion designer, Marie-Louise Carven passed away on Monday afternoon at 105 year old. She died of natural causes.
Born Carmen de Tommaso, but fondly known as Madame Carven, the French couturier established her Fashion house in 1945, with the aim of providing fashionable clothing for petite women like herself. "I decided to make haute couture outfits in my size because I was too short to wear the creations of the top couturiers', who only ever showed their designs on towering girls," said the late designer, who was among the few female designers of that time.
Madame Carven was a contemporary of designers Christian Dior and Balmain, but she was never about the fame. She told  "I never did it for myself. I did it for the youngsters that came to see me, to teach them how to dress, to give them confidence in their own beauty,  how to show themselves off through colours, styles, everything. Designers unfortunately think about making their mark on their design. I did think of my designs like that." And that is exactly why she will always be remembered.
Founder of the Haute Couture fashion house Carven, she celebrated her 50 years in couture accompanied by models Continue reading →