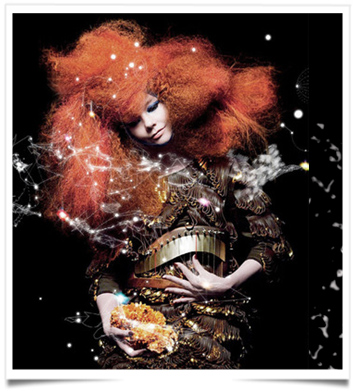 Last week, it seems when, MoMA announced it would acquire Björk's Biophilia app — made in collaboration with the graphic-design duo M/M (Paris) — for its permanent collection, the first such induction of an app for the art museum, they were only getting started.
Today MoMA made the bombshell announcement that a retrospective of the Icelandic shrieker-songwriter and multi-instrumentalist's career would go on view from March 7 to June 7, 2015.
" Björk is an extraordinarily innovative artist whose contributions to contemporary music, video, film, fashion, and art have had a major impact on her generation worldwide." This highly experimental exhibition offers visitors a direct experience of her hugely collaborative body of work.