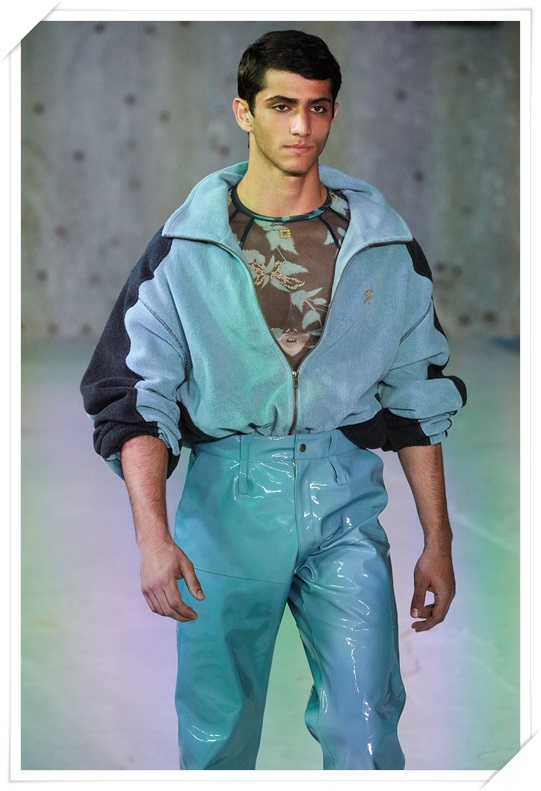 To my opinion, there are only 3 out of 14th competitors to eventually win the ANDAM Grand Prize, The winner will receive 300,000 euros and a year of coaching from Balenciaga's chief executive officer Cédric Charbit who is  the president of the jury this year. You will more information on the 3 finalists to be followed hereafter
GMBH
Berlin is known for its free and uninhibited underground parties. It is in the clubs of this temple of techno that the founders of GmbH, Serhat Isik and Benjamin Alexander Huseby, meet.
Serhat Işık and Benjamin A. Huseby established the Berlin-based label GmbH in 2016, quickly gaining a reputation for sustainable practices and an aesthetic that references underground club culture, migration, politics, queerness and more. Their gender-fluid collections are known for innovative tailoring, streetwear cool and subversive touches, with their fall 2021 collection boasting sensual off-the-shoulder coats and jackets worn by men.
Last month, Işık and Huseby were named creative directors of Trussardi and will present their first Fall collection on 2022.
Işık is a first-generation German of Turkish descent and Huseby, of Norwegian-Pakistani heritage, grew up in Norway. Cultural mixes and a sense of otherness have informed GmbH, and the city and cultural scene of Berlin have also shaped their approach. Last year GmbH was a finalist for the Woolmark Prize. Continue reading →