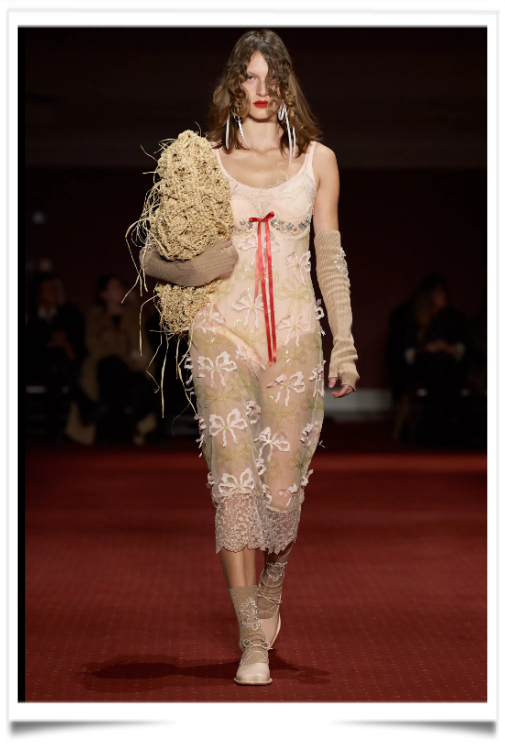 Simone Rocha used Lughnasadh in Westminster's cavernous Central Methodist Hall yesterday. Models walked around the first level of the hall before carefully descending the ornate central staircase to skirt the rows below.  An ensemble of musicians performed a brooding, sometimes sinister, and very Celtic-sounding composition on stage.
You could imagine the venue's founding fathers feeling aflutter as the looks unfolded and the soundtrack's tempo gathered melodic urgency. The red ribbons that fell from the hair, garments, and sometimes eyes of certain models were meant to represent blood traditionally daubed on children's faces to ward off ill spirits and bad luck.
Their ostensible primness and tumbled suggestion of their fabrication created a richly contradictory tension.
A taut bungee tank top for men and slip dresses for women emphasized the bodies within. Two final all-raffia dresses were totemic. "It's lust and love and that idea of ritual," offered Rocha.