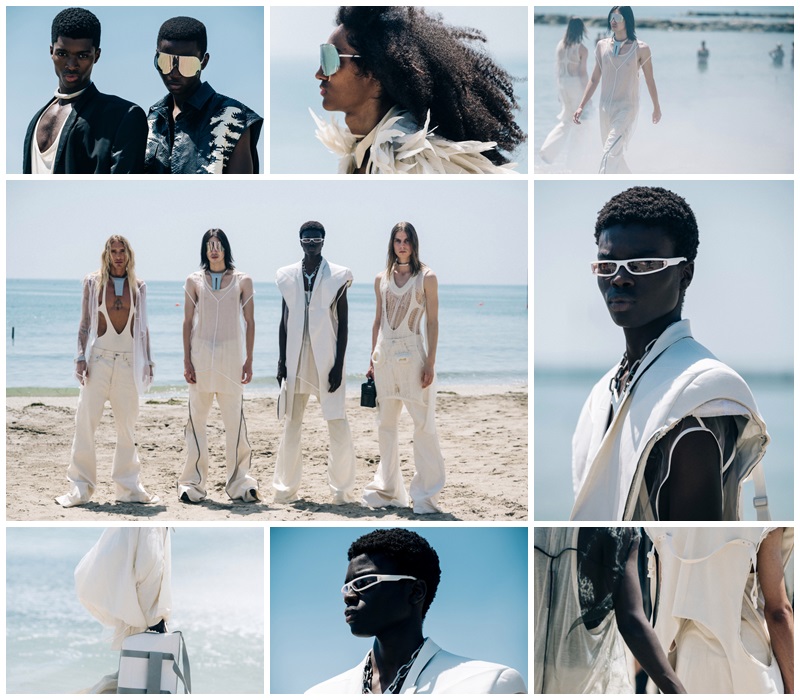 On the Venice Lido beach amid pounding dub music, hand-carried fog machines and water jets spewing huge arcs toward the shore.
His collection hole-punched tailoring, filmy tops and puddling pants, much of it in white embraced hedonism, but I didn't want entitled hedonism. His meticulously detailed press release notes that he used a number of specialty ateliers and suppliers, including silversmith Goossens and French feather workshop Maison Février, which made some of Josephine Baker's famous performance plumes.
Is Owens gearing up to launch an haute couture collection? Nah, he said, explaining that his approach to fashion has always been to introduce flamboyance and glamor into ready-to-wear.
A fog machine is a rock concert. It's the incense in the church. So I love it; he said. It's just a very simple device that has become a logo for me. Or if it hasn't, I'm turning it into one.