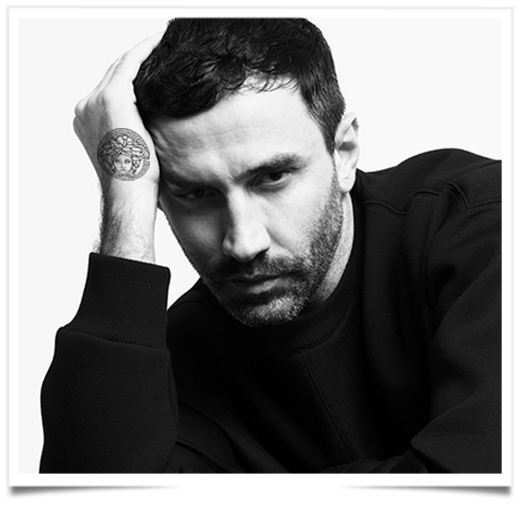 The French couture house confirmed his departure exclusively to our magazine, noting that his last collections were fall men's wear and fall couture, which were paraded together at the National Library of France in Paris on Jan. 20.
Sources described the parting as mutual and amicable, the separation effective Jan. 31 following the expiration of his latest employment agreement. Tisci's departure is sure to intensify speculation he is heading to Versace.
Braking the news on Jan. 19 that the Milan-based house has been chasing Tisci, who has long expressed his admiration for the work of the late Gianni Versace and cultivated a close friendship with his sister Donatella, whom he invited to pose in a Givenchy ad campaign in 2015.
In light of Tisci's departure, Givenchy will not stage a runway show on March 5 during Paris Fashion Week. It is understood the fall women's collection will be designed by the studio and sold to retailers in Givenchy's Paris showroom as usual.
Riccardo Tisci born in 1974 in Taranto, Italy  is an Italian fashion designer. He studied in Italy at the Design Instituto d'Arte Applicata in Cantu until the age of 17, and then graduated from London's Central Saint Martins Academy in 1999.
In 2005, Tisci was given the title of Creative Director for Givenchy Women's haute couture and ready-to-wear lines. In May 2008 he was additionally named as menswear and accessories designer of the Givenchy men's division.